Tone Muscles With Daily Activities
7 Ways to Tone Your Muscles Without Even Trying
I'm always looking for ways to squeeze bits of exercise into my busy day. Even if doing push-ups on the bathroom counter after brushing my teeth only takes a couple minutes, it still takes some effort. Here are some ways you can tone up without even trying.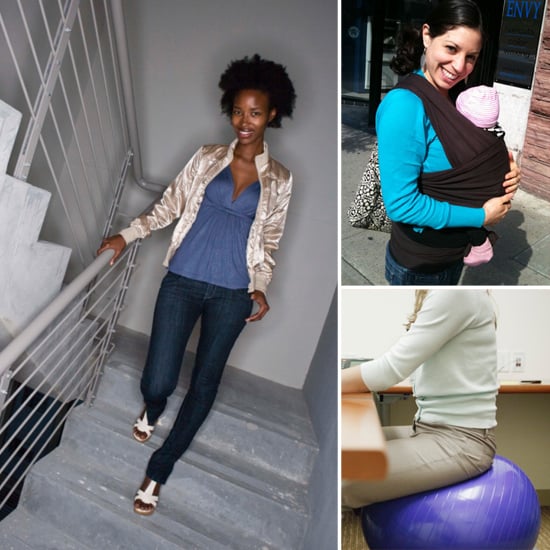 Take the stairs every time and skip the elevators since stepping up strengthens your lower body.
When walking or running on the treadmill, increase the incline slightly to tone your quads, glutes, and calves.
Carry a basket at the grocery store instead of pushing a cart to work your upper body.
If you have a desk job, sit on an exercise ball instead of a regular chair and you'll really feel it in your entire core.
Walk on your toes when getting ready for work to target your calves.
Use a baby carrier instead of a stroller when with your infant or toddler. A Moby wrap can comfortably hold up to 35 pounds, and wearing your baby is like wearing a weighted vest!
Don't just sit on the couch when chatting with your mom or best friend. Whether on the phone or in person, walk while talking to tone your legs.