Tools to Help With Posture
3 Tools For a Taller, Thinner You
Aside from making you look instantly thinner, posture is important to a healthy body. Before you get worried stiff that your slouching is irreversible, we found an app, sports bra, and handy belt to help. Because posture affects everything from digestion to achieving flat abs, consider one of these three helpful reminders for work or workout.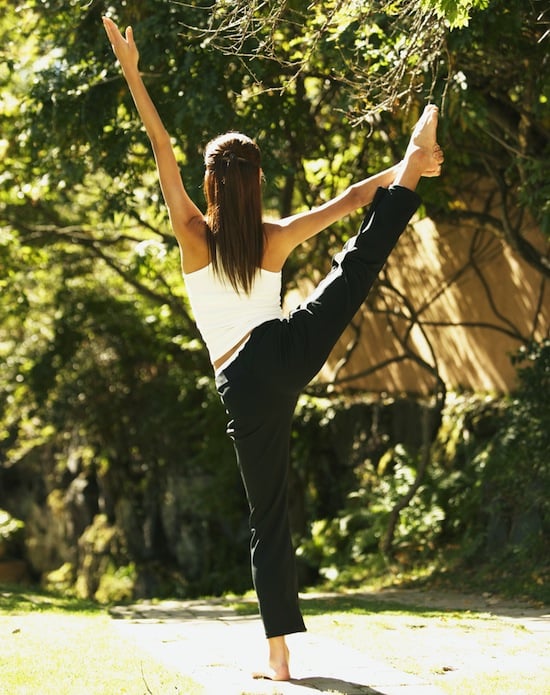 LUMOback: The LUMOback ($149) is perfect for anyone who spends long hours at a desk. A small belt that you can wear anywhere, LUMOback will gently vibrate when you slouch from your lower back, reminding you to sit or stand straight. It then uses Bluetooth to track your progress and give you feedback over time. Not only will you start to feel better, reversing the negative effects of poor posture, but you'll look better too!
IntelliSkin: When it comes to fitness, good posture can prevent injury and improve performance. IntelliSkin makes garments like tops and sports bras to cue your muscles to work together for better postural awareness. Many athletes, like surfers and volleyball players, use IntelliSkin during practice, but you can also wear them as undergarments at work. Could these possibly be considered an athletic version of Spanx?
Upright: Yes, your smartphone can help you stand taller! Upright ($3) is an app that helps to improve your posture by alerting you every time you slouch. Once it's calibrated, keep your phone in your pocket, and you'll be altered every time you begin to hunch. You can even start with baby steps, configuring the time period and "slouch-sensitivity."