Top 10 Saltiest Foods According to the CDC
Watch Out For These Top 10 Saltiest Foods
Collectively, we really love our salt. We eat so much more than we should, often because of high levels of sodium hiding in many of our favorite foods. A new report released by the Centers For Disease Control identifies the top 10 saltiest foods, and some may surprise you.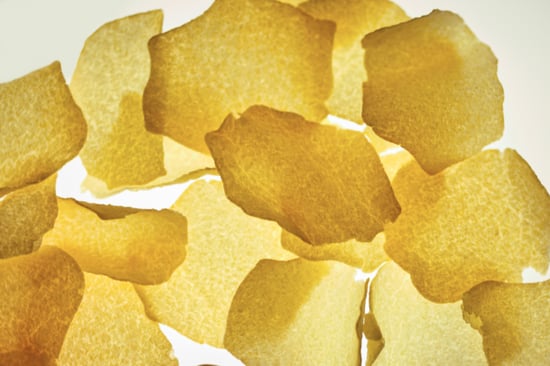 Paying attention to the amount of salt hidden in your food is important because too much sodium in your diet can lead to diseases like hypertension, heart disease, and stroke. The recommended daily intake of salt is 1,500 milligrams to 2,300 milligrams (about a teaspoon), depending on your risk factors. But most Americans (about 90 percent of us) eat more than 3,300 milligrams a day. Want to know which foods are the worst to eat if you're watching your salt intake? Read the list below.
The 10 saltiest foods are:
Snacks like potato chips, popcorn, and pretzels
Meatloaf and other "meat-mixed" dishes
Pasta dishes
Cheese
Cheeseburgers and sandwiches
Read on for the top five saltiest foods.
Soups
Chicken (both fresh and processed)
Pizza
Cured meats like cold cuts
Bread and rolls
In general, all the hidden salt in these 10 foods account for 40 percent of the salt we eat every day, so it's important to read labels, choose your foods wisely, and watch the salt when you're cooking at home.