Train Taste Buds to Eat Healthy and Lose Weight
Picky Eater? Try One of These Healthy Eating Tips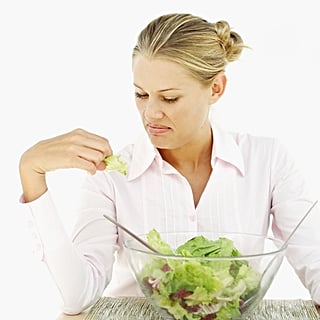 Does the texture of seeds in fruit gross you out? Does the smell of vegetables like broccoli make you upturn your nose? Even with the best intentions to be healthy, you might be a picky eater. Lucky for you, scientists have discovered that you can train taste buds to eat healthier, which can help you lose weight if that is your goal.
Tips to train your taste buds to eat healthier after the break!
Break down your food phobias — What about new foods or certain foods scares you? Is it the smell or texture? The taste or risk of you getting sick? Before you can get beyond your fears, you need to break down why you feel that way about certain foods.
Learn something new — Invite a friend with culinary skills to come over to teach you how to make something new. You might think you don't like a particular food, when really you just don't know how to cut and cook something unfamiliar. For instance, you might not like kale, but if you try it shocked, blanched, and then sauteed with some garlic, you'll find the texture and flavor much more digestible and delicious.
Take a small bite — For some picky people, it doesn't get worse than taking a big bite of something you hate. Don't feel like you have to commit to something that doesn't appeal to you. Instead, try a very small bite of something strange, which will make you feel like you are controlling the situation, while you are pushing yourself to try new foods.
Plan a meal around something you like — You might like chicken, but you are unsure of a grilled chicken dish with a seemingly complicated sauce or a vegetable of which you've never heard. Challenge yourself to make something outside of your comfort zone. With practice and new recipes, you'll open your mind to new flavors.
Grow your own food — Plant a small spice garden or grow a patch of vegetables. Actively engaging in the growing process might make you more inclined to try something new and different.
Do you struggle to try new foods? How do you convince yourself to eat healthier food?