Travel Workouts
One Piece of Equipment, 3 Ways to Blast Calories on Vacation
While your holiday destination vacation should be about relaxing and spending time with friends and family, incorporating a little bit of fitness into your R&R will help you stay on track and ease into your routine when you're back home. But with carry-on space at a premium, you'll want to maximize what you can do with just one fitness essential. Check out our favorite ways to work out with just one piece of travel-friendly equipment below.
Resistance Band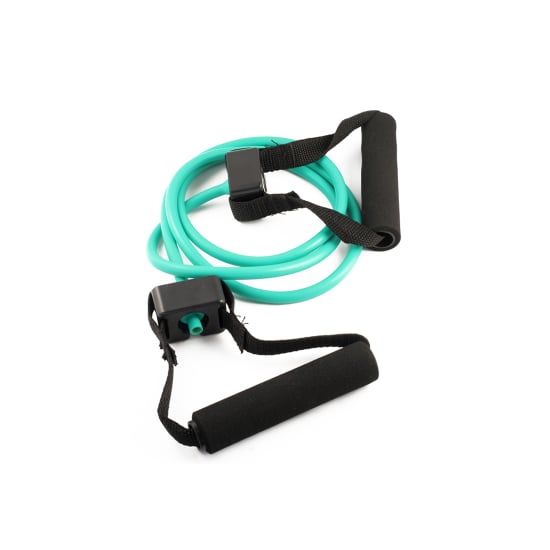 No need to pack a pair of heavy dumbbells — you'll get the same results with a simple resistance band. And since it takes up almost no space in your luggage, it's definitely a fitness travel essential.
Jump Rope
Too hot to run outside? Clear a little bit of space in your room and get hopping — you'll burn major calories, strengthen muscles and bones, and increase your heart rate.
Two more travel fitness essentials — and how to use them — after the break.
Swimsuit
The pool doesn't just have to be for lounging beside. If a warm-weather destination is in your holiday traveling future, these workouts will keep you cool while you burn tons of calories.
TRX Straps
If you've invested in your own TRX straps, you already know just how versatile and portable the fitness equipment is. Work your entire body in the comfort of your hotel room by using your strap's door attachment.