Treadmill and Rowing Workout
Run, Row, and Blast Calories With This Orangetheory-Inspired Workout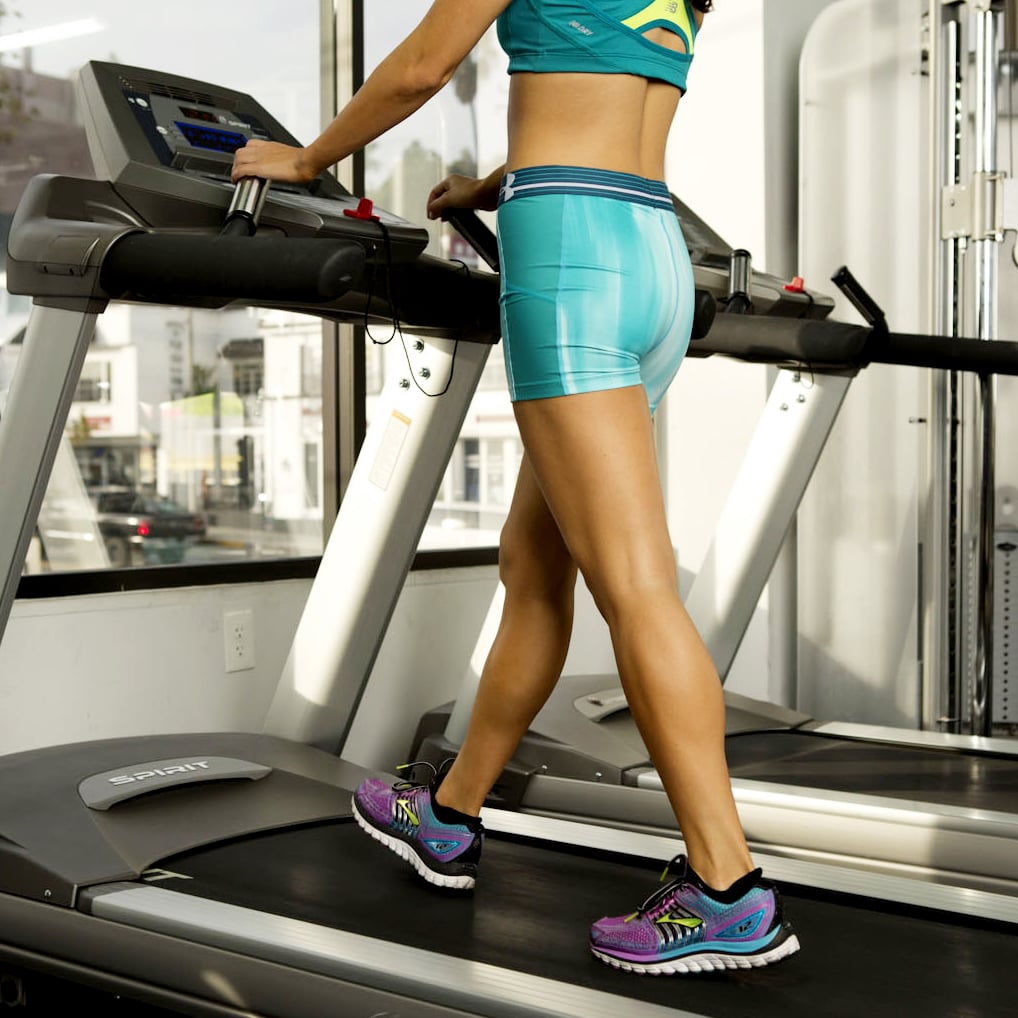 Last week, Orangetheory Fitness kicked my ass. I was down in Florida where these studios are abundant, and after my first class, I was hooked. I loved the combination of cardio and strength training in a fast-paced class, plus wearing a heart rate monitor held me accountable from start to finish. At my first class, the cardio WOD was a run-row combination that was fun and flew by — a win-win in my book!
Even if you don't have an studio nearby, you can get a feel for the class at your gym with this cardio workout inspired by my very first Orangetheory experience. You'll be running back and forth from the treadmill to the rowing machine, so get ready to move.
Orangetheory trainers instruct and encourage you to go at your own pace. Power walkers keep a speed between 3.5 and 4.5; joggers stay between 4.5 and 5.5; runners go 5.5 or faster. If 5.5 feels too quick, don't be afraid to walk or jog during the "run" portions of this plan. You'll still get an awesome workout.
Run and Row Workout
Run: 0.5 miles
Row: 150 meters
Run: 0.4 miles
Row: 150 meters
Run: 0.3 miles
Row: 150 meters
Run: 0.2 miles
Row: 150 meters
Run: 1 mile
*Keep your incline at 1.0 during all the running portions of this workout.