Treadmill Workouts
Fitness Download of the Day: Treadmill Workouts
This week's Get Fit For 2010 challenge is all about inspiring you to move. Since the weather is too chilly for most people to enjoy a run outside, many of you are turning to the treadmill. To beat boredom and burn major calories, I developed four different treadmill workouts: Beginner, Intermediate Intervals, Running Hills, and Sprint Intervals. Mix up all four workouts, or choose the one that suits your abilities and needs.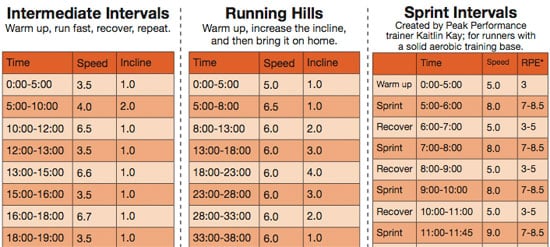 All you have to do is download this PDF, print it (color looks best), take it to the gym, and you've got yourself a free personal trainer leading you through four great treadmill workouts.
After you exercise, don't forget to write a fitness journal blog post in the Get Fit community group for a chance to enter our weekly prize — $100 gift card from Nike — as well as our fabulous grand prize.