Underestimating Calorie Amounts Prevents Weight Loss
Weight Loss Sabotage: Underestimating Calorie Amounts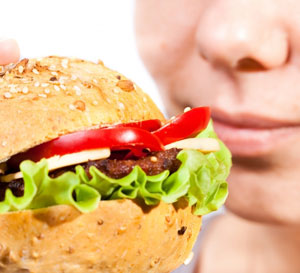 Now that it's January, I'm sure many people have losing weight on their minds. Whether you have five or 50 pounds to lose, underestimating calorie amounts could be the reason you're not seeing the numbers decrease on the scale. You'll think a veggie burger patty contains 60 calories, when it actually weighs in at 240! Unless a food is labeled, it's difficult to know how many calories you're consuming in one meal, especially if the dish is homemade or doesn't have the ingredients listed. Remember that you need to cut out or burn 3,500 calories a week (500 each day), in order to lose a pound a week, so any amount that you overestimate will prevent you from reaching your goal.
The best way to slim down is to keep a food journal and keep track of the calories you consume. That's easy when it comes to packaged foods, but if no nutritional info is available, check with a website such as Calorie King, Calorie Count, Nutrition Data, or The Daily Plate to get a sense of portion sizes and calories.
You'll also need to know how many total calories you should feast on per day, so if you're not sure, Fit's Calculator will give you an estimate. Just type in your height and weight, and depending on your activity level, it'll tell you how many calories you should consume in order to maintain your current weight. To lose weight, subtract 500 calories from that amount by exercising more or eating less. Just remember that women should never let their daily caloric intake drop below 1,200 calories. Once you're on track with accurately estimating calorie counts, you'll be on your way to a slimmer you.