Use Fit Test to Track Workout Progress
Fit Tip: Track Your Progress With a Fitness Test
You've logged hours at the gym and traded mornings under the covers for early dawn runs, and you're already noticing the difference. You don't get as winded during your runs, and given how long you can hold them, all those planks are paying off — just in time for skin-baring season. While looking and feeling better is a sure sign that your fitness regimen is paying off, it can be even more motivating to give yourself a test measuring how much stronger and better you are at your workout.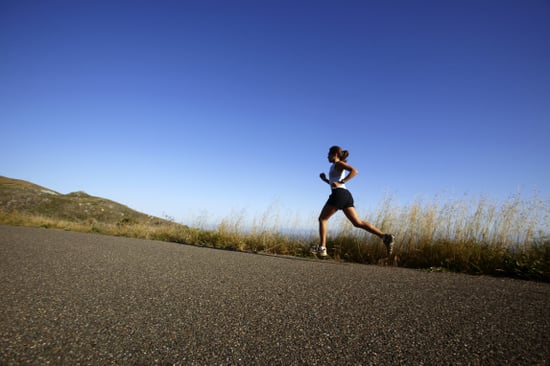 A fit test doesn't have to be anything formal; just set a short time period and see how fast you can go or how many reps you can do in a set amount of time. (I usually track how long I can sprint without having to stop.) It's important to push yourself, but just make sure that you know your limits so you don't risk injury.
Once you add this challenge to your workout, you may be surprised at how much progress you're making over the months. Let us know: do you track your progress when it comes to your fitness level? Or are other elements, like weight and muscle tone, more important?