Use Twitter and Facebook to Keep Yourself Fit
Do You Tweet or Facebook Your Workout?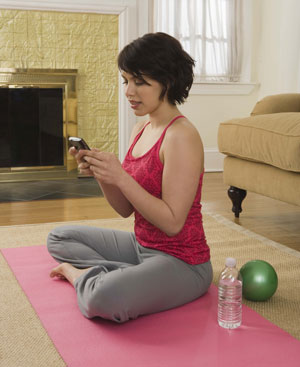 My iPhone is loaded with fitness apps and on almost all of them, you can upload your workout stats and route to Facebook or send a link to Twitter. You can train virtually for an upcoming event with a buddy in a different time zone, or electronically prove your bragging rights for the century ride you did on a whim. Social networking your fitness life is also a means of holding yourself accountable quite publicly. Folks do this with weight loss all the time — there is even a scale that will tweet your weight daily.
Even Biz Stone, co-founder of Twitter, uses the medium to ensure he has fitness follow through. He recently explained how he uses Twitter for exercise motivation in Runner's World. "Once you promise [on Twitter] that you're going to run this weekend, then people who follow you will say, 'So how'd it go?' it's enough pressure to get you going."
What about you . . .