Use X-Rated Fusion Liqueur For Low-Calorie Cocktails
Make Your Next Happy Hour X-Rated
My weakness is a good cocktail — I've been known to sacrifice calories in the name of whiskey. A vodka and soda may save on carbs, but it's no match to Beretta's Improved Whiskey Cocktail or a properly made Mai Tai. So when Skyy Spirits sent me a bottle of its low-calorie X-Rated Fusion Liqueur, I was skeptical. It's bright pink, has "X-Rated" splashed across the bottle, and looks cloyingly sweet — basically not something I'd ever touch. But its low-calorie profile intrigued me. Maybe X-Rated Liqueur was my ticket to a happy hour that didn't involve being chastised by my trainer the next day.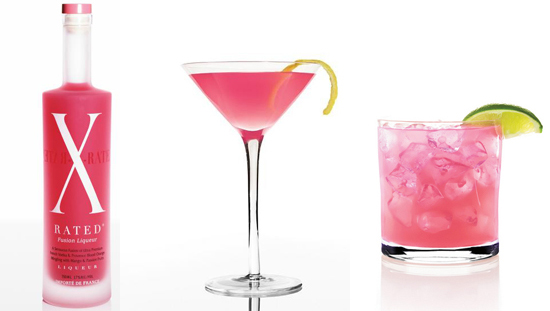 Described as a blend of French vodka, blood oranges, mango, and passion fruit, I initially tried X-Rated on its own and was surprised at how refreshing it tasted — smooth, light, and not too sweet. Why it's a major calorie saver is because you don't need to add additional mixers (read: sugar) to your drink. Since the fruit flavors are more pronounced than what you'd find in an infused vodka, it's like someone already added the juice. Great shaken and strained on its own like a martini, I like it best when mixed with soda water and a squeeze of lemon.
To find out how many calories are in X-Rated,
.
The best part is that it's only 96 calories per serving, making it a great choice for people who are watching their diet, but want a flavorful cocktail. And while I wouldn't drink this all of the time, I definitely will when I'm in the mood for something light, fruity, or vodka-based.