Using Websites and Phone Apps to Lose Weight
Do You Use Websites and Apps to Get Fit?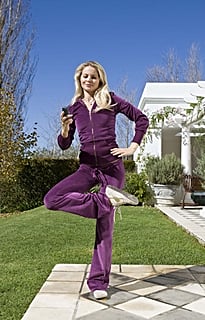 Owning an iPhone is pretty cool — in large part because there really is an "app for that," especially in the health and fitness category. There are apps that count calories, motivate you to do push-ups, map your runs, and provide yoga sequences. I dare you to think of anything fitness related and not find an app for it. Personally, using the fitness apps on the iPhone is sort of like having a scaled down personal trainer. I can develop personalized workouts and meal plans while also tracking my progress, but I don't have to shell out a bunch of money to do so. (That is, if you factor out the initial cost of the phone . . .)
Besides iPhone apps, websites are becoming another great way to monitor and track fitness goals. Sites like the DailyBurn, FitDay, and SparkPeople help you track weight loss, manage your diet, and also provide a community of support amongst their users. Technology has really changed the way people approach and reach their fitness goals.