Vaccinations For Adult Women
Women's Health 101: The Vaccinations You Need
When we're kids, parents and pediatricians keep us on top of all of our necessary vaccinations. But women need to keep up with their boosters when they're adults, too. Things definitely shift according to personal medical history, but certain vaccinations are recommended for all healthy adult women. In order to stay in tip-top shape, be sure to keep vaccination records readily available and that you know which of these you are due for.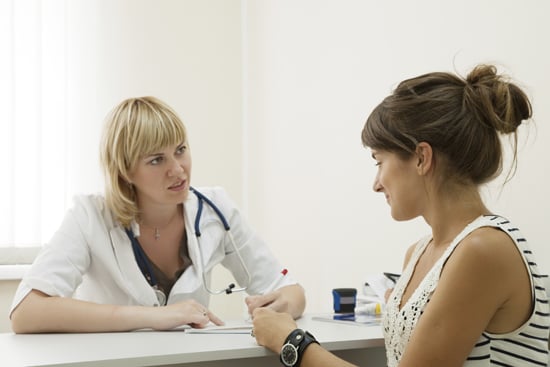 Human papillomavirus: The human papillomavirus (HPV) is the most common sexually transmitted disease. One of the best methods for prevention is a three-dose series of vaccinations for girls and women, ages 11 to 26.
Tetanus: By age 6, you should have received your first tetanus shot. But you may have forgotten that a booster is needed every 10 years. If you're older than 19 and have never recieved a tetanus shot, then you're going to need to get the Tdap vaccine. It's best to nip this one in the bud before you step on that rusty nail.
Keep reading for three more vaccinations you need under your belt.
Meningococcal: To protect yourself against the bacterial disease meningitis, the meningococcal vaccine is recommended for anyone living in a communal environment. Before entering college or enlisting in the military, many women receive the recommendation or the requirement to get this vaccine.
Varicella: If you never had the chickenpox as a child, a two-dose series of a varicella vaccine is recommended for adults with no evidence of immunity to the virus.
Influenza: For nearly all adult women, an annual flu shot is recommended to keep all the germs during flu season at bay. Flu season typically peaks in January and February, so it's best to get this vaccine once it's available in your area!