Valerie Bertinelli Talks Weight Loss and Holidays
Valerie Bertinelli Loses Weight Around the Holidays, Do You?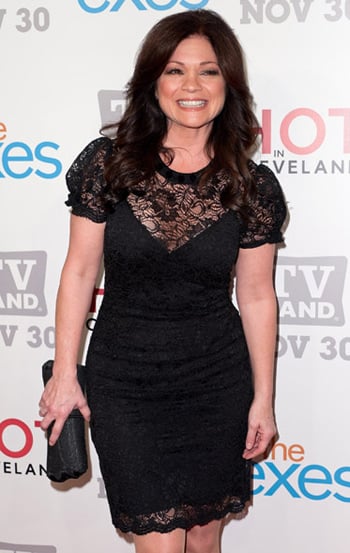 With all the chocolate Advent calendars, fruitcakes, homemade gingerbread cookies, potato latkes, eggnog, and holiday parties, it amazes me that 51-year-old Valerie Bertinelli tells People magazine:
"You know what, I lose weight, not gain it, during the holidays. You have more days off, so you have more time to go to the gym and be active. I have so much more time to work out this time of year."
The former Jenny Craig spokesperson added:
"I'm spending hours running around, cooking in the kitchen, and by the time, it comes around to getting to eat, I don't even want to eat that turkey anymore — I'm sick of it. So keeping fit for me is easy this time of year."
Personally between all the yummy holiday treats and the extra time spent shopping (instead of lacing up my sneaks), I end up gaining a few. How about you?