Valslide Alternatives
5 (Practically Free) Alternatives to the Valslide
If you've ever wanted to slide your way to slimmer thighs — literally — you may have turned to the Valslide. A similar concept to the slide board, Valslide disks work your hips, backside, and quads in a way that isn't stale or boring. Although the Valslide system is great, you don't need to spend $30 to get the same results. Here are some of our favorite (mostly free) alternatives: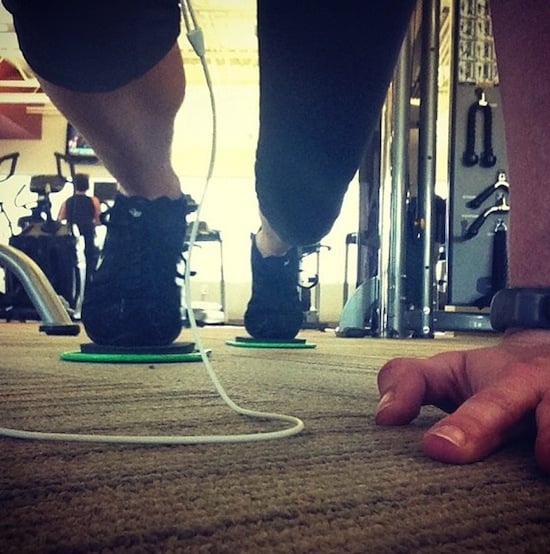 Paper plates: If you're looking for a postdinner workout, put those paper plates to good use. They are very similar to the classic, circular gliders and are great to use on carpet. Just make sure to use the thick plates because the thin ones tend to fold or rip.
Dish towels: Use a folded dish towel to tone your thighs by doing a few side lunges and planks on your wood floor; control is key with this type of specific muscle work.
Gliders: Gliding Disks are essentially the original concept and have been around for quite some time. They are great to use on both carpet and wood floors. Several gyms carry this brand, or you can order a kit for about $15.
Socks: For once you don't need gym shoes to break a sweat. Keep those socks on to do a quick workout on your hardwood or tile floor.
Plastic top: A sturdier option over the paper plate, try a plastic top! Take the lid off of a large container or canister, flip it over, and put it to good use. It works best when used on a carpet or rug.