Vegan Cadbury Egg Recipe
Your Vegan Easter: Chocolate Egg Truffles
When Cadbury eggs arrive on supermarket shelves, you know Easter is on its way. But even you're on a vegan diet, there's no reason to feel deprived when it comes to this iconic treat. The dairy-free divas of Spork Foods created a decadent truffle to satisfy nostalgic cravings. Reminiscent of the Cadbury classic, these cute little "eggs" are full of smooth vegan cream cheese.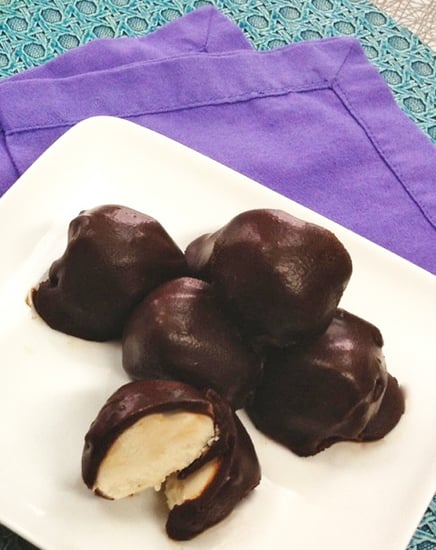 Even if you're not following a vegan diet, these chocolates are a healthy alternative to the original. At less than 30 calories per truffle, you can have five in place of one 150-calorie Cadbury egg. A little prep work is needed to create this Easter treat, so keep reading for the recipe.
Notes
If possible, freeze the cream cheese balls overnight before dipping into the chocolate; they will be easier to work with once frozen.
Ingredients
1/2 container vegan cream cheese (I used GoVeggie! strawberry)
1/2 cup organic dark chocolate chips
1 tablespoon organic soymilk creamer or coconut milk
1/2 teaspoon vanilla extract
1 tablespoon cocoa powder
Dash sea salt
Directions
Roll cream cheese into teaspoon-size balls and freeze for at least two hours to overnight.
Fill the bottom of a double boiler or small pot with 2 inches water, and bring to a simmer. Place a heat-proof bowl or top of double boiler over pot.
Add chocolate chips and melt for about 2 to 4 minutes. Add soy creamer or coconut milk, vanilla extract, sea salt, and cocoa powder. Whisk until mixture is smooth and uniform.
Coat each ball of frozen cream cheese in chocolate mixture using a spoon. Place on wax-paper-lined plate. Transfer to freezer for about 2 hours or overnight to firm up.
Makes about 24 eggs.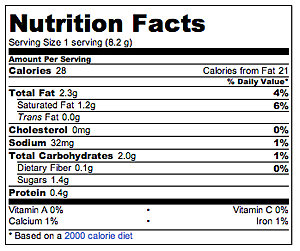 Spork Foods is a Los Angeles-based gourmet vegan food company owned and operated by sisters Jenny Engel and Heather Goldberg. They offer live cooking classes in Los Angeles at SporkFoods and an online vegan video cookbook. Their cookbook, Spork-Fed, is currently in stores, with a foreword by fellow fans and sisters Emily and Zooey Deschanel.
Information
Category

Desserts

Cuisine

North American