Vegan Fruit Popsicle Recipes
4 Vegan-Friendly Fruity Popsicles
With record-breaking temps all over the country, the end of August is proving to be the perfect time to enjoy a fresh dessert. But then again, is there ever really a time that doesn't call for a good popsicle? These recipes are filled with healthy fruit power, plus a refreshing and delicious flavor — and can be enjoyed by nondairy and dairy lovers!
Watermelon Strawberry Mint Popsicles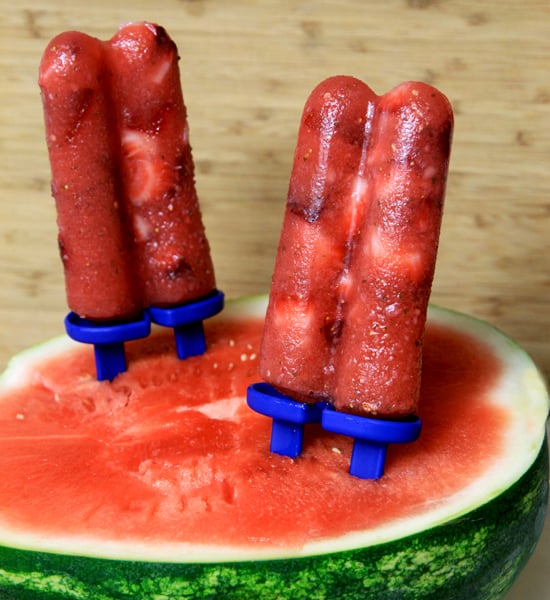 These beautiful watermelon strawberry mint popsicles are a low-calorie treat that only call for three ingredients. Be sure to freeze them at least three hours before you dig in.
Banana Split Popsicles

Inspired by the iconic and nostalgic Dairy Queen specialty, The Healthful Pursuit created these colorful banana split popsicles that are not only vegan, but also gluten- and sugar-free.
Keep reading for two more vegan-friendly popsicle recipes.
Raspberry-Pineapple Chia

The creative use of chia seeds in this raspberry-pineapple popsicle gives this dessert a boost of superfood power. I would love to cool off with one of these after a run.
Lemon-Lavender Popsicles

If you've never tried out the flowery flavor of lavender in a dessert before, you've got to see this video tutorial for lemon-lavender popsicles. Whether you love tart or sweet treats to cool you off, you can tweak this recipe for your personal palate.