Vegan and Gluten-Free Blondies Recipe
A FitSugar Reader Recipe: Vegan and Gluten-Free Blondies
Here's a spin on the classic blondies recipe! FitSugar reader VersaStick posted this recipe for vegan and gluten-free blondies in our Healthy Recipe group.
See the recipe after the break!
Low-Calorie Vegan and Gluten-Free Blondies
Adapted from Chocolate Covered Katie

Katie also uses her version of this recipe unbaked as a dessert hummus — delicious with graham crackers or fruit!
Ingredients
1 1/2 cups chickpeas (if canned, drain and rinse them well)
3 tablespoons cacao butter (can substitute any nut butter, coconut oil, or dairy butter)
1/3 of a banana
1/4 cup ground flaxseed (flaxseed meal)
1/4 cup packed light brown sugar
3/4 cup powdered stevia
1 teaspoon baking powder
1/4 teaspoon baking soda
1/4 teaspoon sea salt
2 teaspoons vanilla extract
2 teaspoons pumpkin pie spice blend, or cinnamon
1/4 teaspoon grated nutmeg
Directions
Add all of the ingredients in a blender or food processor and blend or process until the batter is very smooth. If you're using add-ins, stir them in now. Either enjoy as an unbaked dip, or spread batter into a parchment lined or greased 8" x 8" pan and bake in a 350-degree oven for 30-35 minutes — do not overbake. When cooled, cut into 18 squares.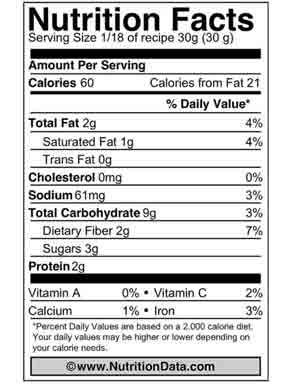 Information
Category

Desserts, Brownies
Warm weather has us ready for even more fresh, delicious recipes! Share yours in the Healthy Recipe group in the Fit Community.