Vegan Mac and Cheese
Comfort Cravings: a Healthier Vegan Mac and Cheese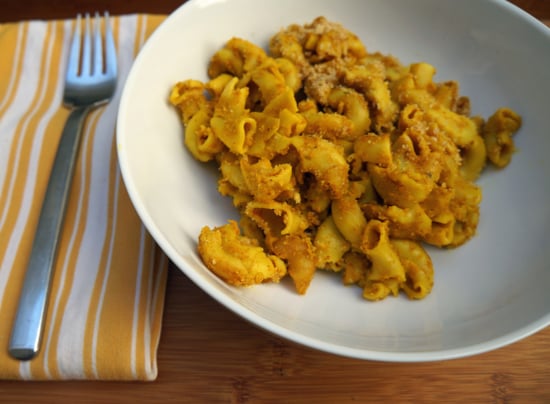 Macaroni and cheese is an American standby. It's full of flavor, rich and satisfying, and loved by almost everyone. The problem is that most good recipes overload themselves on dairy and saturated fat — namely in the way of cheese, butter, and cream. Years ago, I was introduced to vegan mac and cheese. Taking my first bite, I was dubious, but I'm forever a convert.
After a lot of experimenting, I've settled on a recipe that's now become a tradition in my home. In this version, cheese is replaced with nutritional yeast, butter with Smart Balance spread, and cream with veggie broth. And while it's not exactly like the mac and cheese you'll remember as a child, it's just as good — maybe even better.
Learn how to make this no-cholesterol mac and cheese after the break!
Vegan Mac and Cheese
From Michele Foley, FitSugar
Ingredients
4 tablespoons Smart Balance Light spread
3 cups vegetable broth
1/4 cup flour
1/8 cup soy sauce
1 1/2 tablespoons garlic powder
1 tablespoon paprika
1 tablespoon turmeric
Salt and pepper to taste
1 cup nutritional yeast
1 pound cooked macaroni pasta
For the topping:
2 tablespoons Smart Balance Light spread
1 cup breadcrumbs
Directions
Preheat oven to 350°F.
In a medium size dutch oven, over low-medium heat, melt the Smart Balance Light spread, then slowly incorporate flour and vegetable broth; whisk until smooth.
Stir in soy sauce, garlic powder, paprika, turmeric, salt and pepper.
Add nutritional yeast and mix until the sauce is smooth and creamy.
Add cooked macaroni to the sauce and stir until all pasta is coated evenly. (If you prefer the mac and cheese to be creamier, forgo baking it and serve at this stage.)
Optional: transfer mixture to a 9x13 baking dish.
To make the topping, melt the Smart Balance Light spread and toss in the breadcrumbs until coated. Top macaroni mixture with the breadcrumbs.
Bake for 30 minutes. Let rest for five minutes before serving.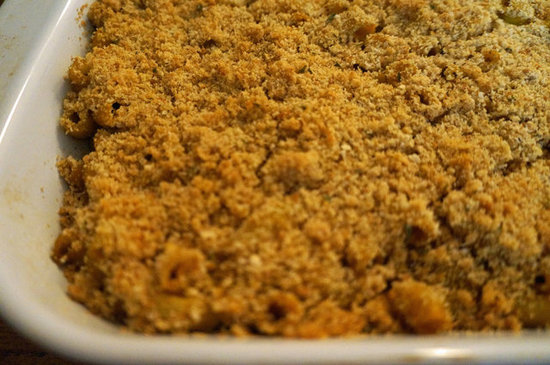 Makes 8 entree-size servings.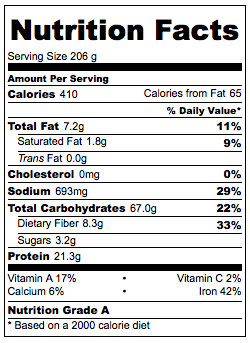 Information
Category

Pasta, Main Dishes

Cuisine

North American