Vegan Once a Day For Weight Loss
Weight-Loss Tip: Go Vegan Once a Day
Gently tossing the word "vegan" into conversation can terrify committed carnivores and dairy darlings. But if you're serious about slimming down, eating just one vegan meal per day could be the game-changing weight-loss tool.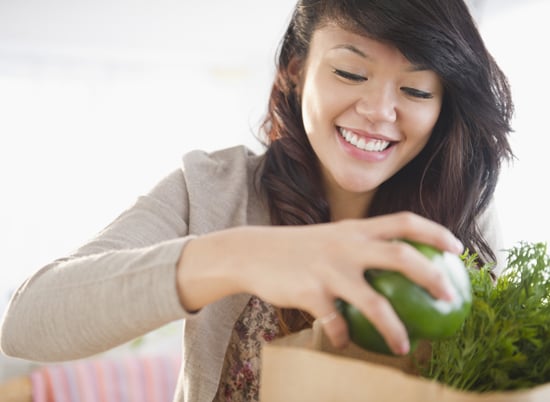 For most meals, cutting out dairy and meat can dramatically lower both calorie and fat counts — especially saturated fat — without having to overanalyze every ingredient. The trick is to not replace dairy and meat by leaning heavily on unhealthy vegan ingredients like margarine or full-fat coconut milk. As you're less reliant on animal products and forced to add more clean, whole foods to your diet, you're upping the amount of essential vitamins your body is receiving and helping it function at its top potential.
If you're not convinced, just look at Beyoncé. The stellar songstress ate one vegan meal a day when shaping up for her fierce Super Bowl performance. Her trainer Marco Borges explained that this technique makes people "eat more greens" than they normally would be choosing for breakfast, lunch, or dinner.
With Spring upon us and more seasonal foods rolling into grocery stores and fresh markets all over the country, there's no better time to pick up a vegan practice, drop Winter weight, and gear up for bikini season.
Would you ever consider eating vegan once a day? Tell me in the comments!