Vegan Persian Ice Cream Recipe
Dreamy Dairy-Free, Vegan Persian Ice Cream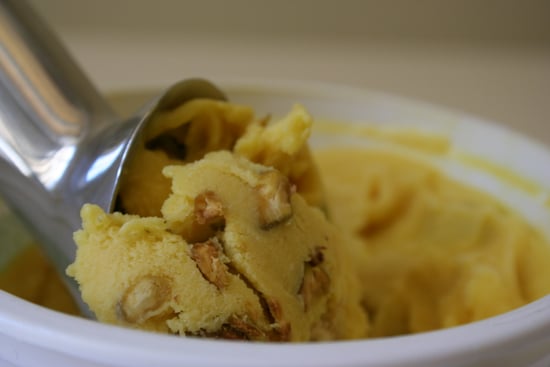 Have you ever savored creamy, custardy Persian ice cream before? Now vegans and dairy-free dieters can enjoy the dreamy signature blend of saffron, pistachios, and rosewater in this coconut milk-based ice cream. The saffron gives the ice cream a beautiful golden hue; the rosewater imparts a redolent, floral perfume; and the pistachios offer a nice, contrasting crunch to the richness of the coconut milk.
See the recipe for vegan Persian ice cream.
Vegan Persian Ice Cream
Original Recipe
Ingredients
1 1/2 cups coconut milk
1 tablespoon agar flakes
1/4 teaspoon ground saffron
Pinch sea salt
3/4 cup pistachio nuts, chopped
1-2 tablespoons rosewater, or to taste
1/2 cup organic brown rice syrup
Equipment
Ice Cream Maker (Prefreeze bowl, if applicable)
Food Processor or Blender (optional)
Directions
In a saucepan, whisk together coconut milk and agar flakes, and let sit for 10 minutes to open agar flakes up. Turn on flame, and add saffron and sea salt. Bring to a simmer and cover. Stir occasionally, and cook 20-30 minutes or until agar flakes have completely dissolved.
Remove from heat, and whisk in rosewater and brown rice syrup. Pour custard mixture into a shallow pan, cool to room temperature, and refrigerate for 25 minutes, or until custard sets.
Pour custard into ice cream machine, and churn for 20 minutes, or until firm. In last five minutes of churning, add pistachio nuts. Makes about a quart of ice cream.
Information
Category

Desserts, Ice cream

Cuisine

Mediterranean/Middle Eastern