Vegan Wheat Berry Pilaf Recipe
Your Vegan Thanksgiving: Spiced Wheat Berry Pilaf
Thanksgiving can be tough for the dairy- and meat-free bunch. While vegan friends and family members often know to arrive on the scene prepared, having something on your table they can already eat will make them feel both grateful and at ease. One healthy Thanksgiving side that both vegans and non-vegans will both enjoy is this warming wheat berry pilaf.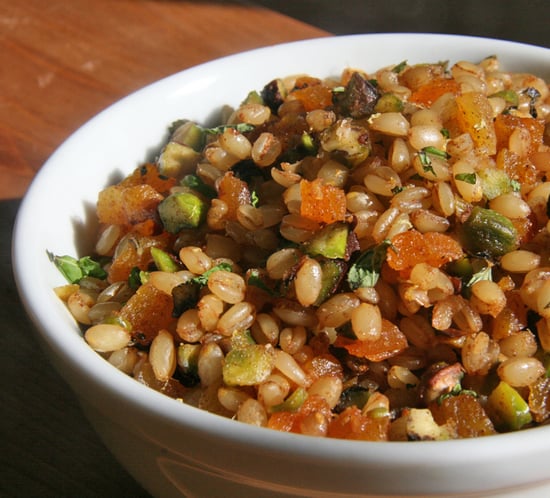 The nuttiness of protein-packed wheat berries plus autumnal spices like cardamom, cumin, and cinnamon, made my whole kitchen smell divine, and the flavor was perfect to complement other favorite Thanksgiving dishes. To save time on actual Thanksgiving Day, cook the wheat berries and chop the apricots and pistachios the night before. Ready to get cooking? Keep reading for this tasty vegan Thanksgiving side.
Spiced Wheatberry Pilaf
From Saveur
Ingredients
2 cups wheat berries
1/4 cup olive oil
3 cloves garlic, finely chopped
1/2 cup (about 3 ounces) finely chopped dried apricots
1/2 cup pistachios, roughly chopped
1 teaspoon ground cinnamon
1 teaspoon ground cumin
1/2 teaspoon ground cardamom
Kosher salt and freshly ground black pepper, to taste
1/4 cup fresh mint, roughly chopped
Zest and juice of 1 lemon
Directions
Bring wheat berries and 6 cups water to a boil in a 2-quart saucepan over high heat. Cook, stirring occasionally, until tender, about 45 minutes. Drain and set aside.
Heat oil in a 12-inch skillet over medium-high heat. Add garlic and cook, stirring, until soft, about 1 minute.
Add reserved wheat berries, along with apricots, pistachios, cinnamon, cumin, cardamom, and salt and pepper, and cook, stirring, until warmed through and fragrant, about 5 minutes.
Remove from heat, and stir in mint, lemon zest, and juice. Serve warm.
Serves 8.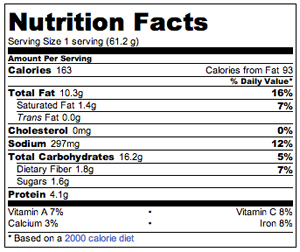 Information
Category

Side Dishes, Grains

Cuisine

North American