Vegetable Breakfast Ideas
3 Surprising Ways to Sneak Veggies Into Your Breakfast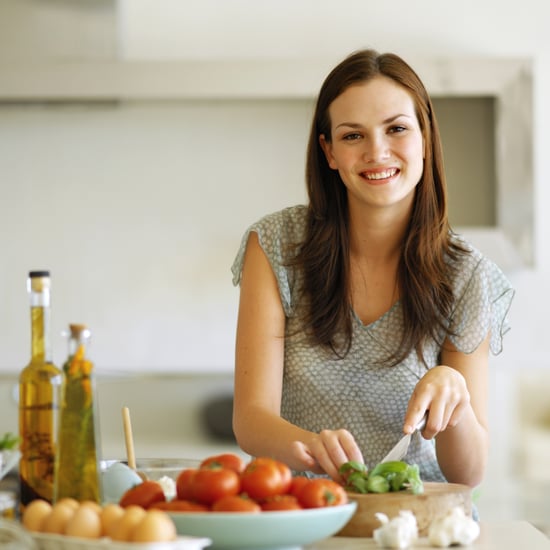 Most breakfast options favor fruits and grains, but adding vegetables to your morning routine will kick-start your energy and provide you with plenty of vitamins, straight from the source. Here are three simple, unexpected ways to start your day off right and incorporate veggies into your breakfast routine.
Toss them into a scramble. Boost your breakfast by mixing nutrient-rich vegetables like spinach, red pepper, and onion into your standard scrambled eggs. A half cup of spinach, a quarter cup of red pepper, and a tablespoon of chopped onion amounts to only 21 calories, but all three foods are major sources of fiber and vitamin C. The water-rich vegetables will help you to feel fuller while also providing a medley of essential vitamins — A, E, K, and B6 — plus iron, potassium, calcium, magnesium, and folate. Other great add-in options? Tomatoes, mushrooms, and asparagus.
Read on for more veggie breakfast ideas.
Substitute jicama for your usual apple. The health benefits of apples are widely known, but jicama has a similar texture and taste with less sugar, more fiber, and four times the amount of vitamin C. One cup of the root vegetable contains just 46 calories with two grams of sugar and six grams of fiber. Dip jicama sticks into almond butter or chop and add them to a serving of yogurt for a fresh take on the classic parfait.
Blend last night's leftovers into your a.m. smoothie. If you're left with extra vegetables at dinnertime, store them and toss them in your smoothie the next morning. Carrots, celery, broccoli, and beets mix well with other flavors, and you can keep things sweet by adding an apple, a banana, a serving of vanilla almond milk, or a dash of cinnamon.