Vegetarian Chickpea Salad Recipe
Refreshing Chickpea Salad With Apples and Pecans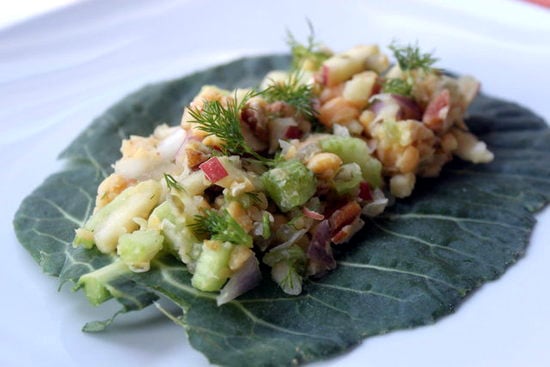 For a taste of Spring in the middle of Winter, spruce up your salad with this protein-rich spread fortified with an entire can of garbanzo beans, aka chickpeas. The pecans and apple pieces give this dish a crisp, fresh feeling.
This spread can be served many ways, but we like to use it as a replacement for tuna salad — perfect for all of you vegetarians out there. Try this chickpea salad on its own, with crackers or crudités as dip, or as a gluten-free wrap as demonstrated in this video featuring Chad Sarno, Whole Foods chef and coauthor of The New York Times bestseller Crazy Sexy Kitchen.
Ingredients
1 (15-ounce) can no-salt-added garbanzos beans, rinsed and drained
1/2 apple, cored and chopped
1/4 cup finely chopped celery
1/4 cup chopped pecans
2 tablespoons dill relish
2 tablespoons finely chopped red onion
2 tablespoons chopped fresh dill
2 tablespoons fresh lemon juice
1 teaspoon kelp granules
Ground black pepper to taste
Directions
Pulse the garbanzo beans in the bowl of a food processor or blender until coarsely chopped.
Transfer to a medium bowl and add apple, celery, pecans, relish, red onion, dill, lemon juice, and kelp granules.
Stir until well combined. Season with pepper and chill until ready to serve. You can spread it over a salad or fold it into a wrap with collard greens.
Serves 4.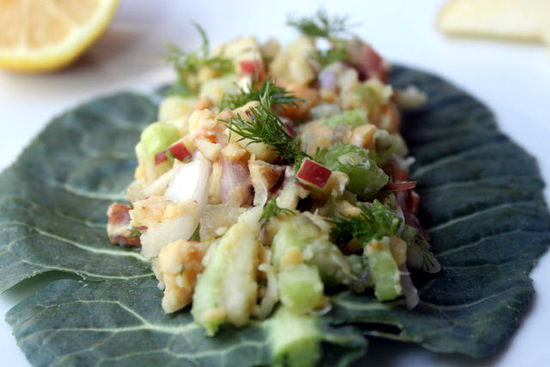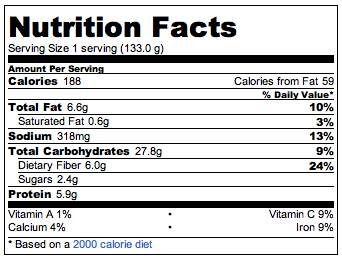 Information
Category

Main Dishes

Cuisine

North American