Vegetarian Sweet Potato Recipes
Retire Dull, Average Spuds With These 6 Sweet Potato Recipes
Sweet potatoes are having a moment, and these recipes prove they're here to stay. Although they are a bit starchy and heavier than other veggies, this seasonal spud is loaded with vitamins A and C, fiber, manganese, and potassium. Hearty enough for both meat-lovers and vegetarians alike, these sweet potato dishes will keep you satisfied.
Sweet Potato Black Bean Veggie Burger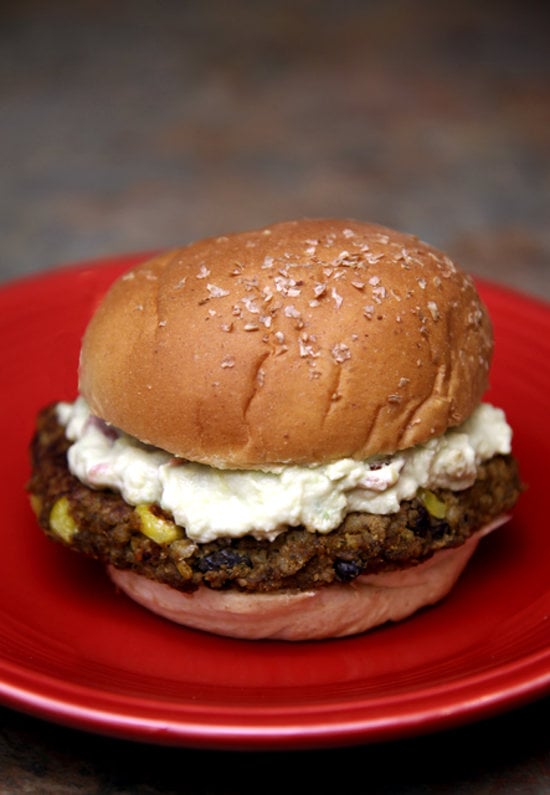 Robust in flavor, these hearty burgers are made with the goodness of sweet potatoes, black beans, millet, and corn. This dinner will only cost you 367 calories — much less than the 520 for a regular burger. Win!
Sweet Potato Hash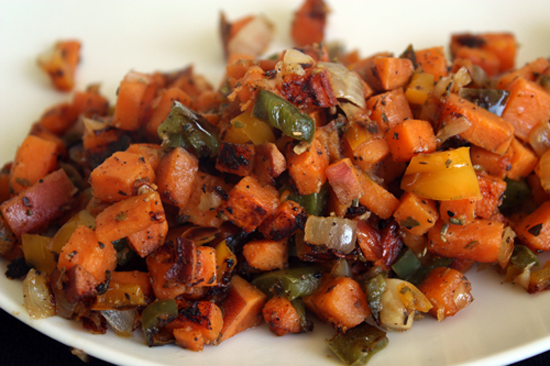 For a filling breakfast or healthy brunch side dish, serve up a side of sweet potato hash browns. Complete your gluten-free breakfast with scrambled eggs for protein.
Spicy Sweet Potato Salad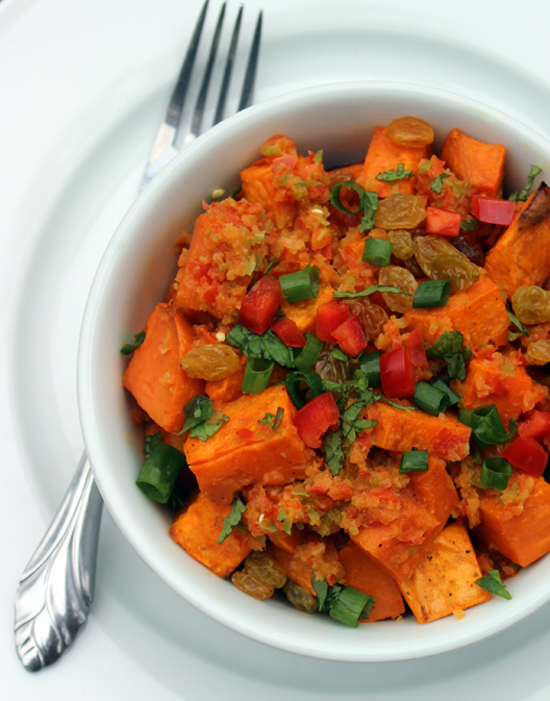 High in fiber, this sweet potato salad can regulate blood sugar and help you lose weight. With a spicy antioxidant-rich red pepper and jalapeño dressing, it's easily a portable salad that is even more delicious the next day.
Spiced Sweet Potato Fries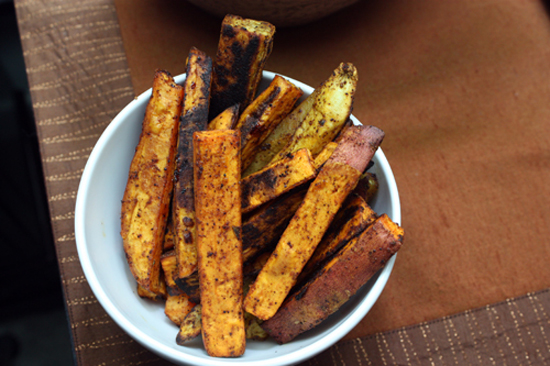 When a french fry craving hits, make a batch of these baked sweet potato fries. Thanks to the spices that give the recipe a kick, you'll never notice they aren't deep-fried.
Cumin-Spiced Mashed Sweet Potatoes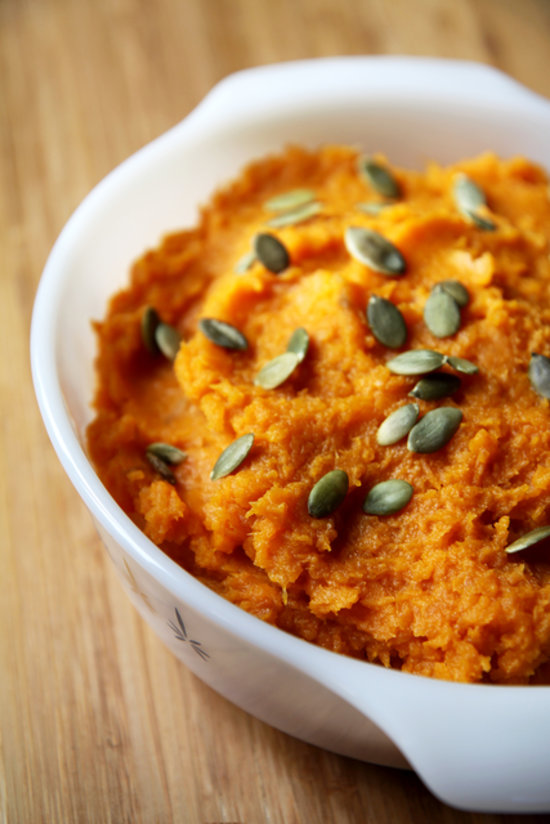 While most mashed sweet potato recipes call for maple syrup and cinnamon, this recipe uses a spicier calorie-free kick with cumin and cayenne instead. And it's not just for their fabulous flavor: both cumin and cayenne help with digestion, something we could all use after indulging through the holidays.
Black and White Bean Soup With Sweet Potatoes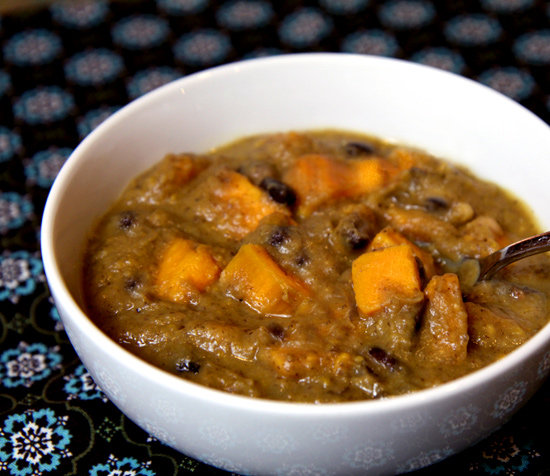 This black and white bean soup with sweet potatoes is a twist on the classic and is less than 300 calories a bowl. Chunky and filling, it's a great way to warm up on a chilly day.