The classic burger is a staple of any Summer BBQ. If you're looking to mix (or lighten) up things at your next burger bash, bring out one of these tasty and tempting veggie burgers. Both omnivores and strict vegetarians will love these creative and satisfying recipes; you might even find a new favorite!
Balsamic Portobello Burgers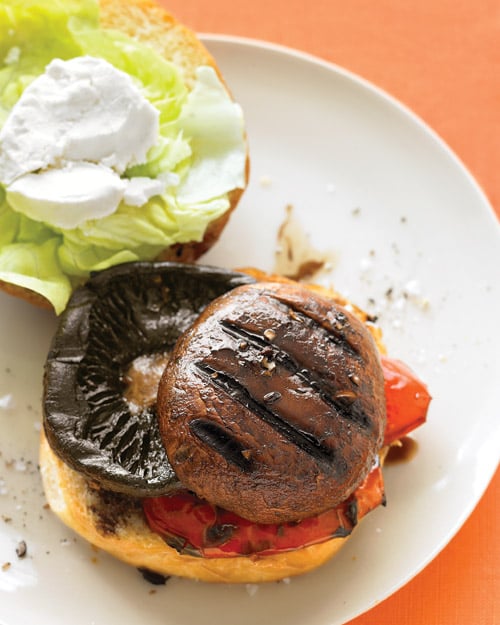 Portobello mushrooms make for a simple, clean, and delicious meat substitute due to their meaty quality. The combination of flavors in these balsamic portobello burgers [2] sounds ideal for any Spring supper. Instead of goat cheese, garnish each bun with a flavored Tofutti spread.
Homestyle Lentil Burger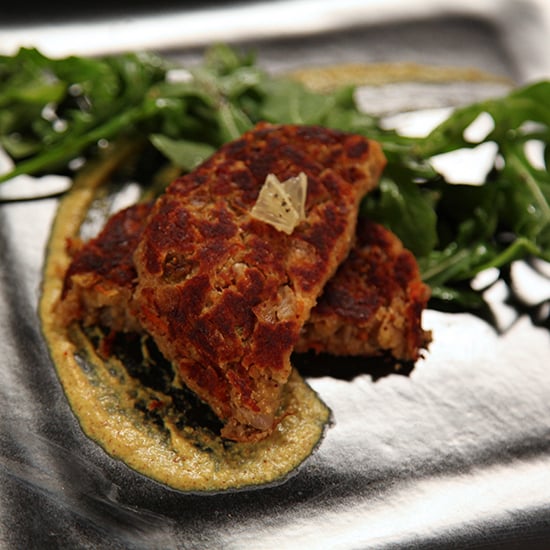 An endurance athlete and founder of the plant-based nutrition program Thrive Forward [3], Brendan Brazier knows that veggies, beans, and seeds can make for a tasty burger. Watch this video to learn how to make his healthy veggie variation of the American classic.
Sweet Potato Burger With Creamy Avocado Spread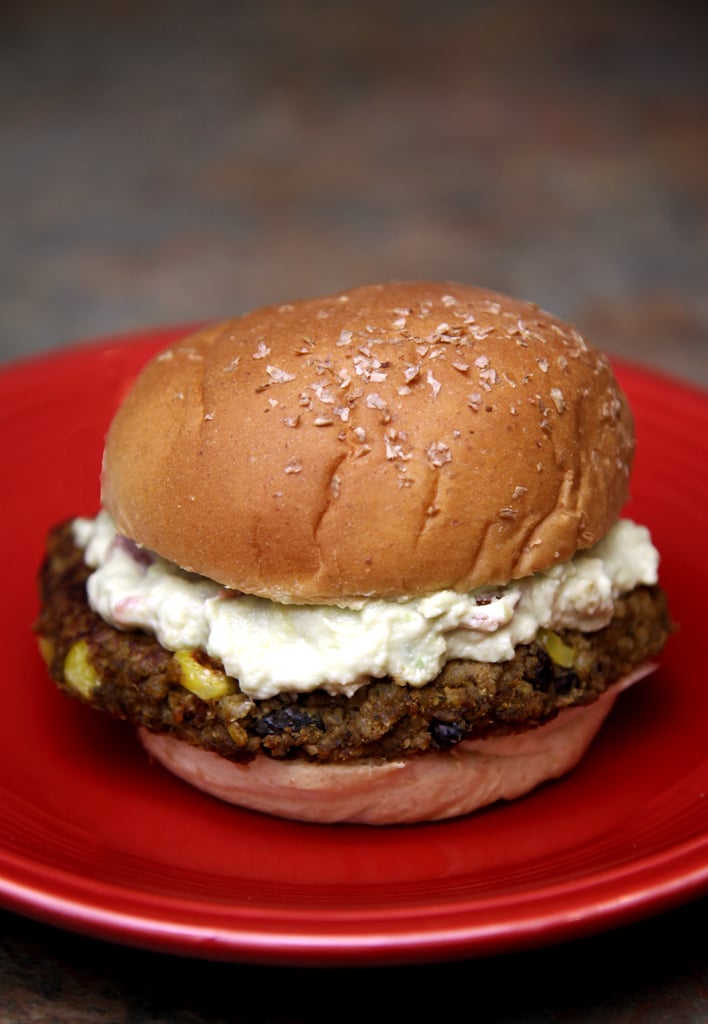 These hearty veggie burgers [4] are made with the goodness of sweet potatoes, black beans, millet, and corn. This burger weighs in well under 400 calories — even with its creamy avocado sauce.
Eggplant Burgers
To maintain the texture of a traditional beef patty, build a batch of eggplant burgers [5]. Their mix of spices and ingredients give these burgers some Italian flair.
Sweet Potato, Chickpea, and Quinoa Burger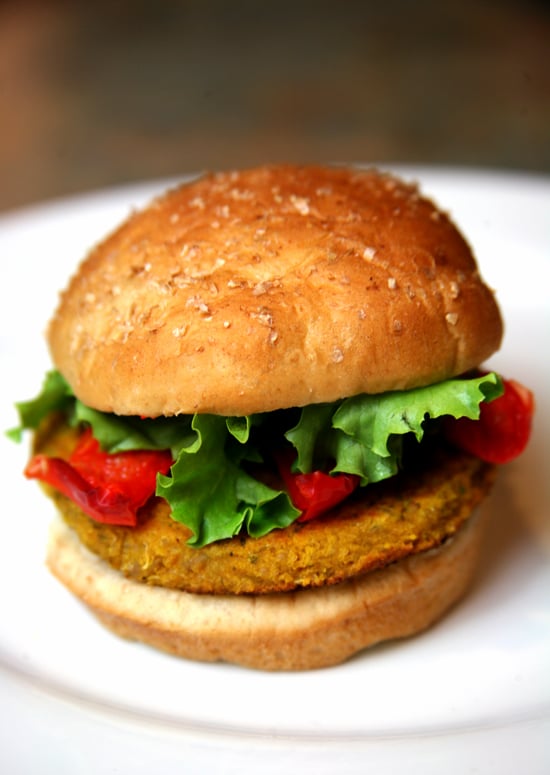 Completely vegan and packed with vitamin A, this sweet potato, chickpea, and quinoa veggie burger [6] is perfectly spiced and completely satisfying. At 202 calories per patty, you can add a 120-calorie whole-wheat bun and lettuce, tomato, and ketchup (34 calories [7]) and still come in well under 500 calories.
Really Simple Bean Burgers
Try this simple and delicious bean burger [8] — no grill required. Grab a handful of ingredients that are probably already hiding in your pantry, turn on your stovetop, and you're done in less than 10 minutes. It's a great vegetarian option for the weekend and a satisfying, protein-packed supper to enjoy after a tough gym session.
Black Bean and Beet Veggie Burger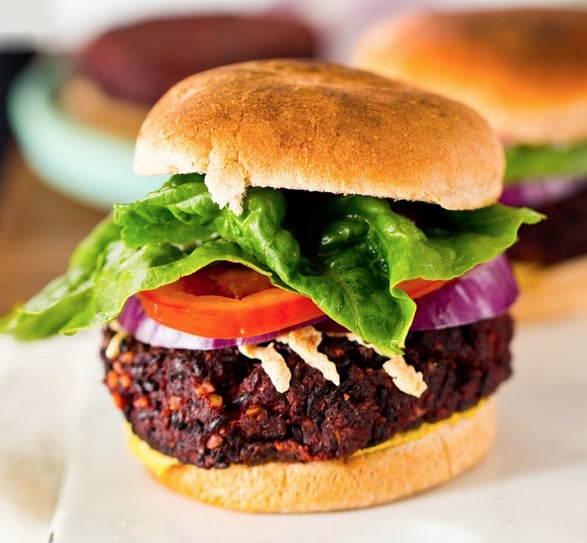 This thick and juicy black bean and beet burger [9] brings a creative array of ingredients to the mix including black rice, walnuts, and even mushrooms! If you want to bite into the screen right now, you're not alone.
Caprese Veggie Burger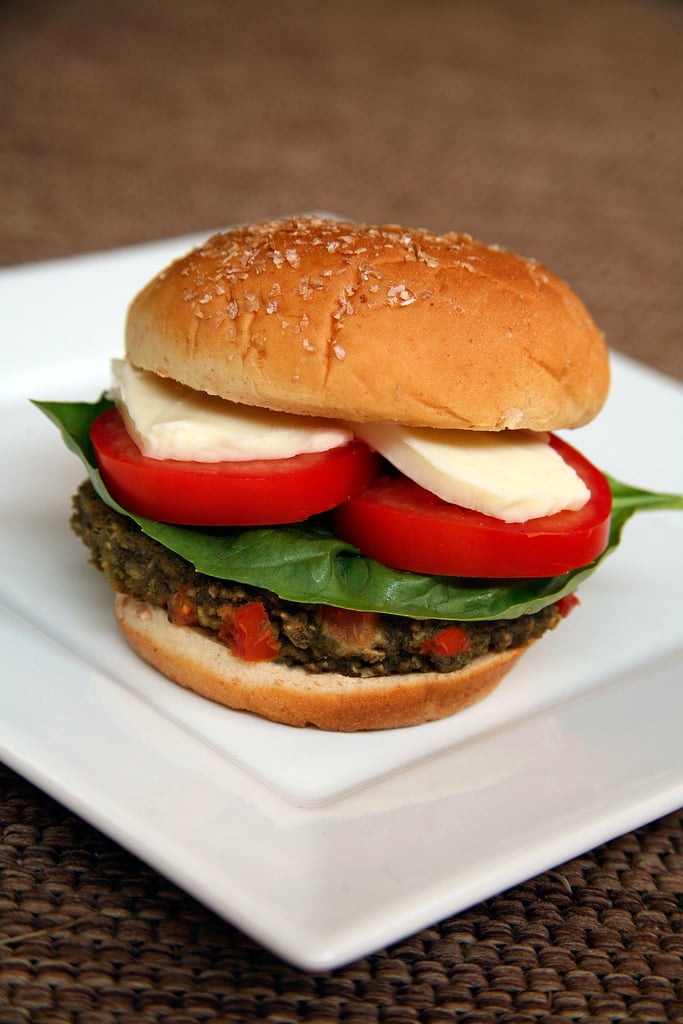 The base of this caprese veggie burger [10] is made with cannellini beans, mushrooms, and rolled oats, but it's flavored with fresh basil leaves and tomatoes straight from the vine. For 378 calories, this veggie burger offers nine grams of fiber and 20 grams of protein. And because it's low in calories, you'll have plenty of room for all the other BBQ faves you crave!
Black Bean Sliders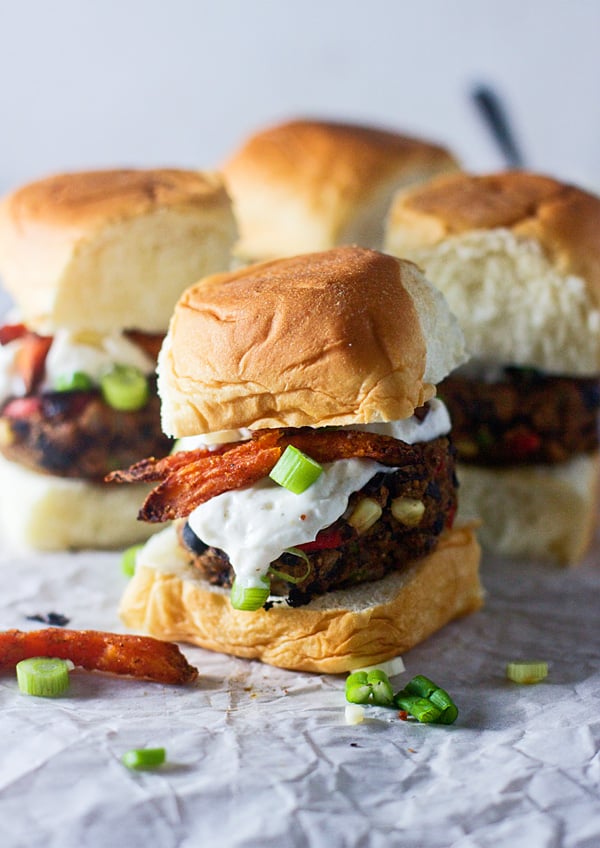 Surprise guests with these spicy black bean sliders [11]. A dollop of lime yogurt and a few sweet potato fries make them an extraspecial veggie burger.
Falafel-Inspired Quinoa Burgers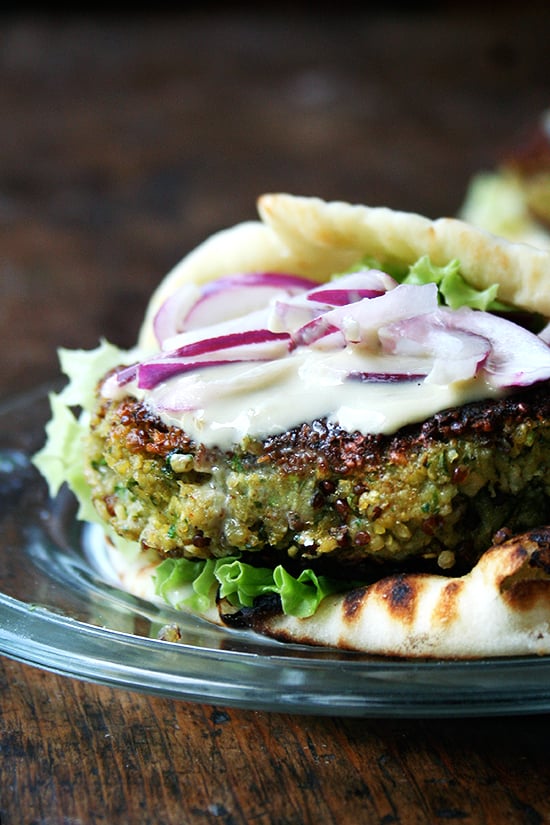 After pining away for the perfect homemade veggie burger, Alexandra met her match in this falafel-inspired bean burger [12]. Quinoa and chickpeas serve as the hearty base, tons of spice and fresh produce are tossed into the mix, and everything gets tied together with a delicious tahini sauce.