Video of Jessica Simpson on The Ellen DeGeneres Show
Jessica Simpson and the Weighty Compliment From Uganda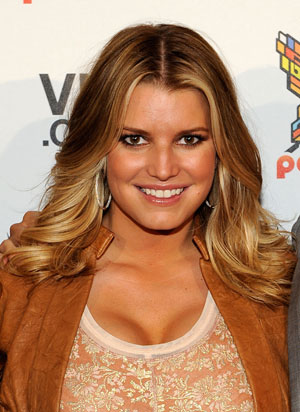 Blonde and beautiful Jessica Simpson is no stranger to scrutiny about her weight. Remember last year when that unflattering photo of her circulated through the media? Jessica was ridiculed for gaining some weight, and she discussed the episode on yesterday's Ellen DeGeneres Show, saying:
"For some reason, yep, everybody was just harping on me gaining some extra pounds. And then I felt insecure because I felt like I was making other people, you know, if they weren't a size four or size six feel big, ya know. I didn't like where I was being put in the public world."
This negative attention prompted Jessica to travel the world and "see what women do to feel beautiful, to look beautiful, [and] what their expectation of beauty is." Her discoveries were documented in her reality TV show The Price of Beauty. She was pleasantly shocked to learn in Uganda women gain 90 plus pounds before their weddings in order to be considered a real woman, and the fatter you are the more beautiful. In this culture, the cow is considered a prized possession, making being called a "fat cow" the highest compliment a gal can receive. A little different from things here in the states, no? Watch Jessica explain this ritual to Ellen when you
.