Vitamin D and More Health Benefits of the Sun
Take Advantage of the Season: Why Our Bodies Love the Sun
While Summer may mean miserable heat waves that make you want to stay firmly indoors (and preferably close to a cool drink), the sunny season is an easy reminder of the reasons why we love the sun.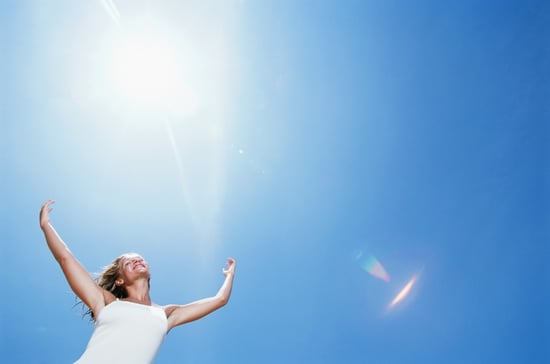 It's during the bleak Winter months that we normally realize how much the sun affects our mood, since dark days and nights can lead to seasonal affective disorder, or SAD. So, while we still have those long Summer days, keep reading for a few reasons to get outside and soak up the sun.
Tackle the day. Summer is the perfect time for waking up with the sun; the longer days mean earlier sunrise, and the better weather means sunnier skies. Using sunlight as your wake-up guide can be less jarring than an alarm since you'll be waking gently, often with your sleep cycle, which can give you more energy to tackle the day. If it works with your schedule, try keeping your curtains open when you go to sleep in order to wake up around when the sun rises.
A dose of vitamin D. Yes, we should be protecting our skin during those outdoor activities, but a few rays can give you the right amount of your daily dose of vitamin D. The nutrient helps our bodies absorb calcium and aids in both cell function and production. Just sitting in front of a sunny window doesn't give you the same benefits as going outside, so if you spend all day inside at work or school, take a break with a quick walk to get the benefits of sunlight. Make sure, however, that you don't overdo it and spend too much time outdoors without sunscreen.
Mood booster. Not only does the extra sunlight we enjoy during Summer help some combat the effects of SAD, but it also allows you to enjoy a more active lifestyle, which also can combat depression by releasing mood-boosting endorphins. Take some time on the weekend to do something fun and summery you've been meaning to do before the season ends, whether it's taking a trip to the beach or a long leisurely hike. Try one of these Summer fitness ideas.