Warm Raspberry-Pistachio Cakes
Ingredients
Nonstick cooking spray
1/2 cup shelled unsalted pistachios (or blanched whole almonds)
3/4 cup sugar
1/4 teaspoon salt
4 tablespoons Greek yogurt
1 teaspoon vanilla extract
1 egg and two egg whites
1/2 cup whole wheat pastry flour
1 cup fresh raspberries
Directions
Preheat oven to 400 degrees. Coat six 6-ounce ramekins or custard cups with cooking spray. In food processor, finely grind nuts with sugar and salt. Add yogurt, vanilla, and whole egg; process until smooth. Add flour; pulse until moistened (do not over mix). Scrape batter in a large bowl.
In a medium bowl, beat egg whites until stiff peak form. Fold into cake batter.
Divide batter equally among ramekins; sprinkle with raspberries. Place on a rimmed baking sheet; bake until firm and pulling away from sides, 20 to 25 minutes. Serve warm (or at room temperature).
Serves 6.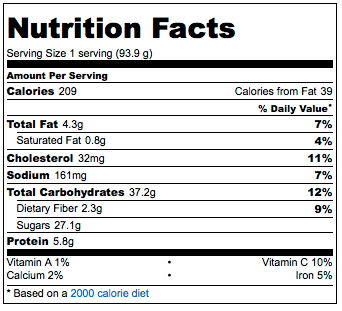 Information
Category

Desserts

Cuisine

North American