Watermelon Juice Relieves Muscle Soreness, Study Says
Muscle Recovery Has Never Been So Juicy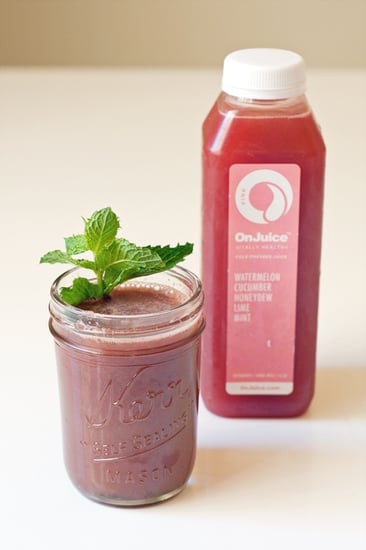 Whether you endure your post-workout soreness with pride or if yesterday's workout is today's I-can't-get-off-the-couch pain, DOMS (delayed onset muscle soreness) happens. You're in luck, however — a new study has shown that you can help your muscles recover, deliciously, with watermelon juice.
The study, published in the Journal of Agricultural and Food Chemistry, looked in athletes who drank watermelon juice or a placebo drink after cycling and found that 500 mL of watermelon juice helped significantly relieve muscle soreness and reduce recovery heart rate after 24 hours. Previous studies have shown that watermelon juice may enhance athletic performance; this study looked specifically at an amino acid, L-citrulline, found naturally in watermelon juice, which helps improve blood flow and build protein in muscles.
The researchers found that unpasteurized natural watermelon juice is your best bet for the highest levels of bioavailable L-citrulline, so check labels to see if your store-bought juice has been pasteurized. Better yet, make this watermelon-mint cucumber cooler at home to refresh and recover after your next workout.
Photo: Nicole Perry