Ways to Banish Bloat
3 Ways to Banish Bloat
We are pumped to share one of our favorite stories from Shape here on FitSugar!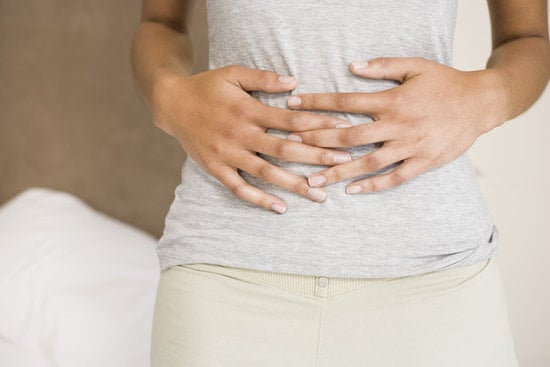 If you're one of the 20 percent of people—most of them women—who struggle with irritable bowel syndrome (IBS), you know that bikini season is one of the worst times to deal with symptoms like chronic bloating, diarrhea, and/or constipation. The condition is not completely understood, but new, natural ways to ease the discomfort have been emerging— like these suggestions from colleen Webb, r.D., a nutritionist at the Jill Roberts Center for Inflammatory Bowel Disease at Weill Cornell Medical college:
Best and Worst Foods for Flat Abs
Take supplements
Both peppermint and ginger, sold in capsule form at health food stores, may help fight muscle spasms in the intestines.
7 Quirky Weight-Loss Strategies that Really Work
Try hypnosis
A Swedish study found that hour-long weekly sessions (for 12 weeks) reduced symptoms in 40 percent of sufferers.
The Best Abs Exercises You've Never Seen
Cut back on sugars
Research suggests that 30 to 60 percent of people with IBS might have trouble digesting fructose—found at high levels in apples, pears, watermelon, honey, and agave, as well as high-fructose corn syrup. A gastroenterologist can give you a breath test to diagnose this sensitivity. "Sugar alcohols, often found in 'diet' foods, can also make symptoms worse," says Webb. (Dead giveaway: ingredients that end in -ol, like sorbitol or mannitol.)
To get the latest health, fitness, beauty, and fashion news follow @Shape_Magazine on Twitter or become a fan on Facebook.