Ways to Calm Down When You're Late
4 Ways to Spin Your Harried Day
If you've seen someone applying mascara on their morning commute, you know you aren't the only person who has ever run late. Once you're behind, it's hard to make that time up, but you can adjust your attitude and still have a positive day. Here are some things to think about when your schedule isn't going the way you planned.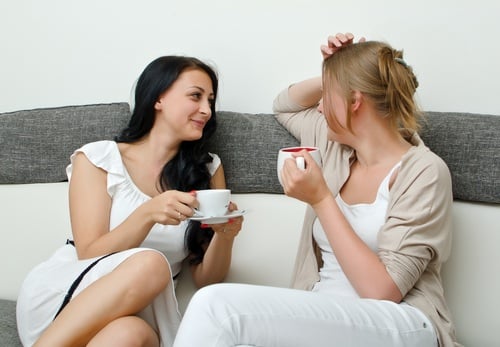 You missed the boat (or bus): That's OK — start your morning off with a little speed walking! Whether you're walking to catch the next ride or you're hoofing it all the way to work, this low-impact cardio workout increases your heart rate while doing something positive for your body amidst the stress of running late.
No time for coffee: Running late can help ween yourself off the caffeine, not to mention the money you'll save by skipping your daily java. If your office supplies morning brew and you need that little jolt of energy, you can pour a cup there and enjoy settling into work with some coffee-room conversation.
You overslept: If you've slept through your alarm clock and it's a first-time offense, give yourself a break. Your body probably needed the extra snooze time and that's its way of letting you know. You might have actually set yourself up for a more productive day by getting the extra sleep.
The guilt: Accept the fact that you're going to be late and be realistic; allowing yourself to be OK with running behind will de-stress your mind in the moment. Try to do beneficial things while you're running late, like grabbing a to-go lunch so that you can work through your break, or listen to some motivating music to pump up your morning, like this playlist. Remind yourself that tomorrow is a new day, and you can start by being early!