Ways to Cook With Hummus
5 Ways to Work With Hummus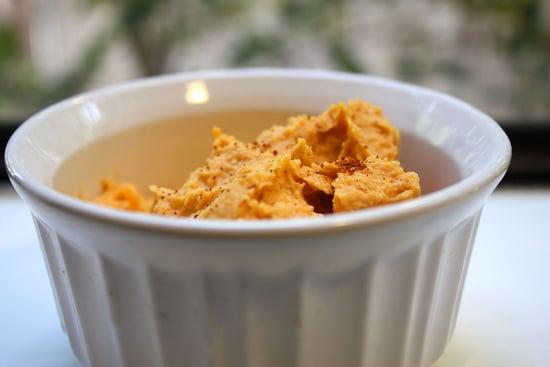 Hummus is good for much more than serving as a simple dip. The bean-based food is a great source of protein and fiber, and at only 27 calories per tablespoon, it's perfect for filling up without filling out. Try these five tricks to add more hummus to your diet:
Add it to your meat: For a dish that packs double the protein punch, coat chicken breasts in a layer of hummus before baking or roasting. Get creative by mixing and matching different flavors of hummus with a variety of meat and seafood picks, like spicy hummus with beef kabobs.
Use it as a salad dressing: Spice up your standard salad by adding hummus over the greens. Prefer a thinner consistency? Toss in a small amount of hummus, lemon juice, olive oil, and vinegar.
Make it your go-to sandwich spread: Swap mayonnaise and mustard for your favorite flavored hummus. Regularly use pesto? Try hummus made with basil and pine nuts. Love hot sauce? Try this smoky chipotle hummus recipe.
Keep reading for more ways to work with hummus.
Incorporate hummus into your breakfast: Add a layer of hummus to a bagel or a slice of toast for a dairy-free spread. You could also use as an egg sandwich condiment or in a breakfast burrito for extra flavor.
Toss in your favorite veggies: For a fresh take on standard hummus, create your own recipe by blending your favorite vegetables. Try this vegan broccoli "cheese" hummus or roasted tomato hummus. Other great add-in options include sweet potatoes, spinach, and artichoke hearts.
Source: Flickr User Kari Sullivan