Ways to Cut Calories While Baking
Cut the Cake and the Calories — Without Really Trying
Unless you have superhuman self-control, baking can often have you heading to the gym while the cake cools. Although we can't make cookies calorie-free, there are ways you can bump up the nutrition and cut calories the next time you go to make a sweet treat. With a few simple substitutions and switches, you can have the muffin and its top — without the muffin top.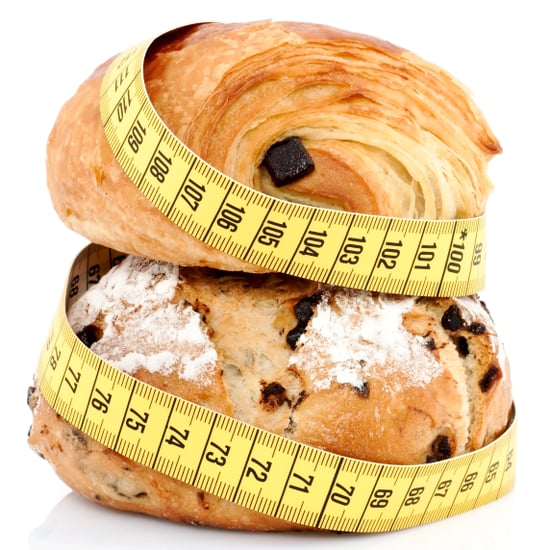 Substitute the sweet stuff: Although sugar isn't loaded in calories, your body stores it as fat — not good! Sugars offer a quick burst of energy but leave you crashing after a slice of cake. Instead of using refined sugar to make your baked good sweet, opt for zero-calorie sweeteners or all-natural sweeteners like Stevia. Just keep in mind any needed measurement adjustments or possible changes in texture when baking with a sugar substitute. You can also use a little honey or maple syrup to sweeten the deal.
Mix up the flour: White, all-purpose baking flour is highly processed with little nutritional value. Switch to whole wheat flour for a boost in fiber, keeping you full for longer so you won't go back for seconds, thirds . . . or fourths! For gluten sensitivities, try baking with almond flour or brown rice flour.
Lose the butter: Unfortunately, buttery goodness can pack on the pounds by way of calories, fat, and cholesterol. There are many substitutes you can make to cut the calories in your favorite baked goods — and no one will ever know! One cup of applesauce has 100 calories versus one cup of butter, which is loaded with over 1,500 calories! Other healthier and lower-calorie butter substitutions include avocados, Greek yogurt, and canola oil.
Play with portions: Just because a recipe makes two dozen cookies doesn't mean you have to bake all 24 cookies. Cut the recipe in half so you aren't left with more than your tummy can handle or tempted to enjoy a batch of treats the entire week. You can also play with sizes to keep calories at a minimum. Try making minimuffins or bite-size cookies instead of the standard size — just make sure you aren't enjoying more than your fair share.
Rethink the chocolate: Although chocolate chip cookies are a classic, there are substitutions that are just as satisfying. Nuts likes pecans or peanuts have nutritional benefits like protein and fiber to satisfy you faster and keep you full longer. Substituting a cup of chocolate chips for one cup of blueberries will save you over 200 calories. If you still can't give up your chocolate, then opt for a bag of dark chocolate chips or carob chips, or consider a recipe with cocoa powder.