Ways to Do Interval Training Outside
No Treadmill? Creative Ways to Run Intervals Outside
Intervals on a treadmill is a cinch with the timer right on the display. But when you're outside, who wants to keep staring at the clock? You can take in the gorgeous scenery and still get in a good interval workout with these three techniques.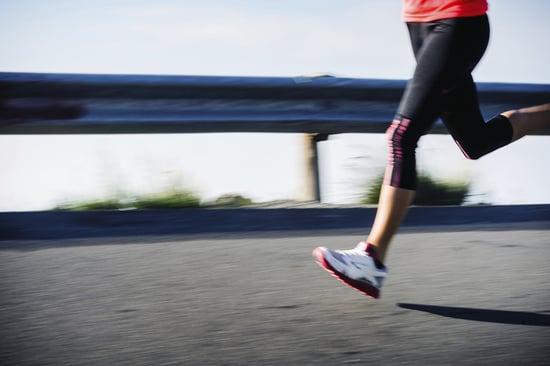 Use nature's inclines: Hills make natural intervals, since you automatically work harder on the inclines. Find one big hill and do hill repeats, running up and down 15 or so times, depending on the size of the hill.
Have a goal: Look ahead, and use the landmarks you see to sprint to, such as the next mailbox, the end of a street, or the big oak tree. It'll make your run more like a game, since it's fun to look ahead and find new goals you can sprint to.
Play "I Spy:" Driving in the car as a kid, you must have passed the time playing "I Spy," where someone would say, "I spy a green license plate." You can modify the game with what you see and hear while on your run. If you're on a busy street, then you can sprint until you see three red cars whiz by. Or when you're in the woods or on a dirt road, sprint until you see a certain tree or until you hear a specific bird call. Get creative and have fun with it, and you'll be done with your run before you know it.