Ways to Eat Dessert on a Diet
Simple Ways to Indulge Without Sabotaging Your Diet
Just because you're on a diet doesn't mean you can't indulge a little. It's still entirely possible to lose the weight and still have time to eat that cake too. Here are a few of our favorite tips for indulging without tipping the scale.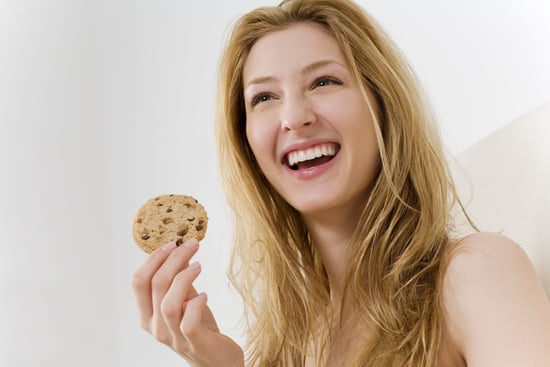 Have dessert with breakfast: Whenever possible, eat your most substantial meal early in the day. Most people are more active after breakfast or lunch than after dinner, and research shows that the body's metabolism is at its highest in the morning. A recent study even shows that breakfast is the best time to have dessert. Study participants who had dessert alongside a balanced breakfast lost more weight — and kept the weight off longer — than those who stayed away from indulgences altogether.
Schedule indulgences: Deprivation can be the downfall of the best-intended diet. To avoid the psychological pitfall that comes from denying yourself, give yourself a break every now and then. Whether it's a small piece of dark chocolate each day, a happy hour with the girls, or a scheduled cheat day, these small pleasures will keep you from feeling deprived and give you something to look forward to. And no need to fret; studies show that if you normally stick to a healthful diet and fitness routine, then the occasional treat will not derail your diet.