Ways to Get Healthy After a Vacation
Back From a Trip? Do These 3 Things
After an extended period of travel, it can be hard to get back into the swing of a day-to-day routine. Jet lag, post-vacation blues, and too many Mai Tais can make adjusting back to a healthy lifestyle an almost impossible task. Before letting yourself completely go, follow these three tips to get back on track after a vacation.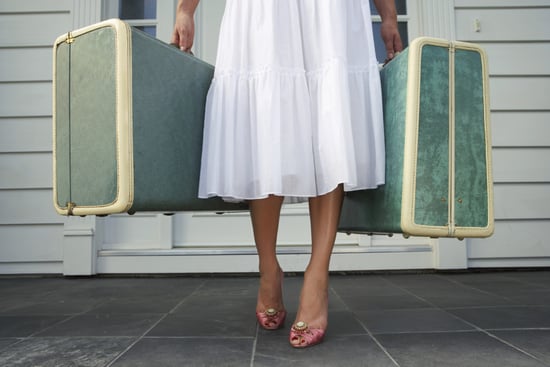 Revamp your eating habits: After being gone for a while, it's likely you're coming home to an empty fridge and bare cupboards. It may be inescapable to do anything but eat out while traveling, but it's important to break this daily habit upon your return. Once back home, sit down and plan out healthy meals for the week and then hit the grocery store to stock your kitchen with fresh, whole foods. To get you started, check out these healthy grocery shopping tips.
Make a workout schedule: Even if you were active when traveling, your fitness regimen was probably nowhere near the schedule you keep at home. (And if you're anything like me, vacations are for total relaxation.) Before the slack totally sinks in, recommit yourself to fitness shortly after you return. If the thought of hitting the treadmill makes you feel ill, follow these tips to find fitness motivation.
Keep the vacation going: The best part of vacation is the time it affords you to unwind, and just because you're back to the "real world" doesn't mean you can't keep that momentum going. Keep stress levels down by taking time for yourself and doing the things you did on vacation: unplug, relax, read, or make a point to do fun activities. Even when you're back in the office, there are still plenty of ways to reduce workday stress.