Ways to Be Healthy Without Exercise
5 Ways to Make Your Day a Little Healthier
You know you need to exercise and eat right to look and feel your best, but those two things are easier said than done. It helps to break things up, like with these simple steps to make your day a little healthier.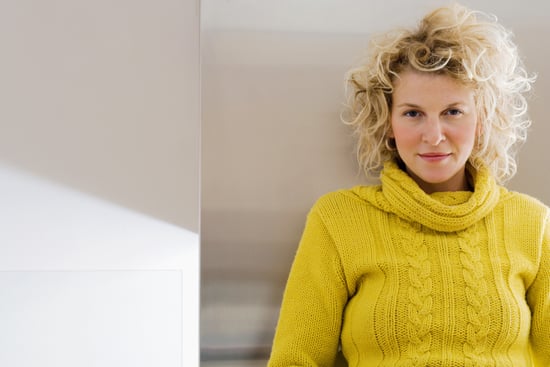 Resist the pastry case: You know that you need to eat breakfast to boost your metabolism and keep you revved up for the day, but that doesn't mean you should spring for the baked good staring back at you at the coffee shop. Instead of the Starbucks grab-and-go, make these healthy breakfasts ahead of time so you can get out the door fast.
Have a drink: Water's the best thing you can imbibe, but it's not the only healthy thing you should swig — and no, I'm not just talking about red wine. Try drinking water with lemon or green tea in place of plain water when you need a little boost; you'll get much-needed antioxidants and detoxing properties from both.
Load up on greens: Sneak them in everywhere — those green veggies are an important aspect of a healthy diet. Leafy greens, for example, pack a lot of your required daily nutrients in one serving, and can also help reduce your risk of many diseases. Make sure at least one of your meals has a substantial amount of greens to get the most benefit out of your veggies.
Read on for more tips.
Don't just sit there: Yes, sitting can be lethal, so no, you shouldn't spend eight hours doing it. Moving around at work helps you stay healthy, but that doesn't always have to mean trudging up and down your office building's stairwell — constantly moving your body in small ways, like fidgeting or stretching in your seat, can help combat the effects of being sedentary (and burn a few more calories with little effort).
Don't undo your day: Especially after a stressful day, going home and relaxing with a few glasses of wine or a large bowl of ice cream or spending hours on the couch might be all you want to do. But those few hours of indulgence can undo all of the healthy things you did during the day, so when you get home, make sure you don't eat these foods before bedtime and make the most of your TV time with these tips.