Ways to Quickly Strength Train at Home or Work
3 Ways to Incorporate Strength Training, Easily and Anywhere
If you're a cardio junkie, chances are you'd rather spend your workout on the treadmill or trails. But you shouldn't be neglecting your muscles in favor of your heart since building muscle helps up your metabolism and prevent injuries. But don't think you have to spend a whole session on the weights. Break up your strength training routine into more manageable parts with these tips.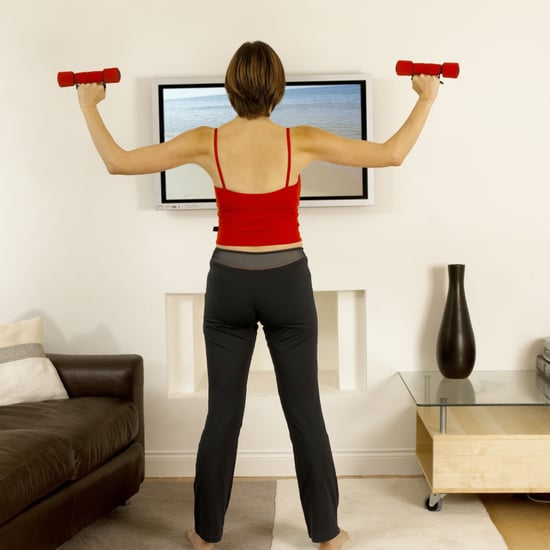 Do it at your desk: Do you spend a lot of time sitting in front of the computer? Try these strength training exercises you can do at your desk so you can multitask while you work, without anyone knowing!
Time for squats: Squats are extremely effective lower-body exercises, so don't limit your squat time to the gym. Here are five common places to do squats throughout your day.
Remind yourself: There are many strength training moves that only require a pair of dumbbells. If you already have a pair under your bed or hidden in your closet, it can help to leave your weights out in the open to remind yourself to do a few bicep curls or tricep dips while you're sitting on the couch.