Ways to Relieve Menstrual Cramps
Women's Health 101: How to Relieve Bad Cramps
When bad cramps strike, it's hard to put your head in a positive place. Cramps that double us over in pain are caused by uterine contractions and are often exaggerated from emotional stress. Since this special time happens every month, it's hard when this pain gets your spirits down or cramps your style. Luckily, there are plenty of ways to deal with the pain and general malaise of pesky cramps.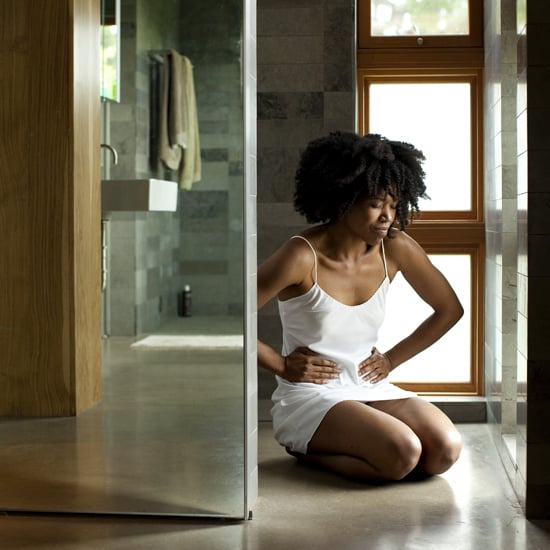 Bring the heat: To increase blood flow and ease the pain, apply heat to the area. While some people love drawing a big hot bath, using a heating pad can be a much easier — and faster — solution.
Go for easy exercise: A little gentle activity, like walking, can help alleviate your cramps. If you don't feel like moving too much, try some relaxing yoga poses that open your hips and stretch out your lower back and abs.
Open the medicine cabinet: If your pain is really bad, take some ibuprofen instead of acetaminophen. It's more effective at soothing menstrual cramps. If alternative medicine is more your style, studies have shown that Chinese herbs may help more than conventional pain relievers.
Want to learn how to eat to ease your cramps? Just keep reading.
Enjoy omega-3s: Get your fill of foods rich in good omega-3s like salmon and walnuts. They can help block the production of prostaglandins, which are responsible for large muscle contractions (like the ones made by your uterus that cause you pain).
Alter your diet: Certain foods with extra salt, dairy, sugar, alcohol, spices, and caffeine will only aggravate your menstrual symptoms. Instead, opt for a diet full of fiber-rich foods to help ease digestion during your cycle to alleviate any extra issues.