Ways to Sneak Exercise Into Your Day
No Time to Work Out? How to Sneak Exercise Into Your Day
Even when you try your hardest to schedule in a sweat session during the day, let's face it — it's not always going to happen. It doesn't mean you have to give up entirely on burning some extra calories. Here are some easy ways to sneak a little fitness into your day when you can't hit the gym.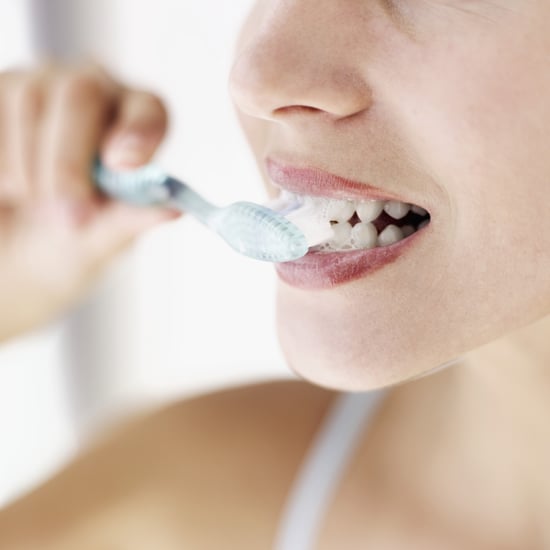 Brush and squat: Two minutes is the recommended time for brushing your teeth, and if you brush three times a day, that's six minutes you can do squats.
Dry and lift: Blow-drying your hair is another opportunity to work it instead of just standing there. Do standing booty kicks or knee lifts.
Leave the car keys at home: With the weather warming up, you can do something healthy for you as well as Mother Earth by leaving your car at home and slipping on your sneaks or hopping on your bike. Walking or biking even 20 minutes will burn some calories, strengthen your lower body, and get your blood flowing to help you be more alert once you arrive at your job. If the office is too far, drive or take the bus and park a mile or so away and walk the rest. Bonus — you'll get another little workout at the end of the day when it's time to go home.
Bathroom push-ups: For the three or more times you hit the ladies' room each day, take an extra two minutes to do some push-ups against the counter after you wash your hands.
Faraway loo: Choose the bathroom that's farthest away from your desk, maybe one on a floor above you so you need to take the stairs.
Strength train at your desk: Work your abs, inner thighs, quads, tush, and upper body by doing these moves while sitting at your desk — no one will even know!
Work it in line: Whether you're waiting in line to grab lunch or to buy your groceries, make the most of your standing time by doing heel raises, glute squeezes, or Tree Pose, or pick up something in your cart and do bicep curls.
Living room workout: At the end of a busy day, the last thing you want to do is slip on your sports bra and head to the gym. If couch time is your idea of an evening workout, make the most of the commercial breaks with these five moves using just your couch and table.