Ways to Use an Exercise Ball
4 Reasons to Add an Exercise Ball to Your Home Gym
The exercise ball may occupy a lot of room in your home gym, but it's one versatile piece of equipment. Find out how to get the most out of your exercise ball below.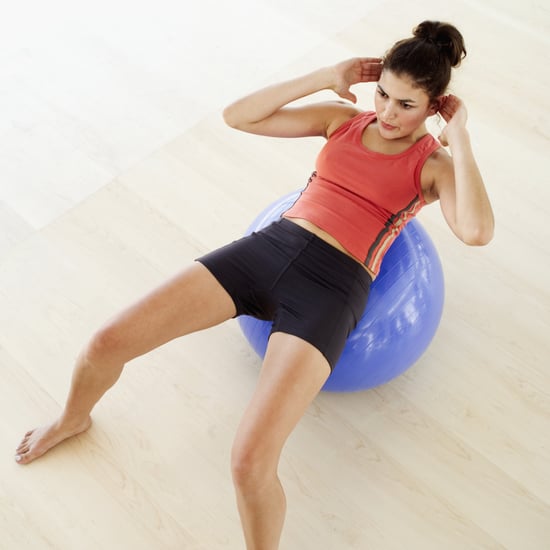 A healthier seat: Ditch your normal seat on the couch and sit on an exercise ball instead. Using a ball to sit helps correct your posture, tones your abs, and encourages you to stretch, all of which sounds a lot better than the lower back pain that too much sitting on the couch can cause.
Routine shakeup: Adding an exercise ball to your normal mat routines can shake things up and challenge you. For example, you can plank using an exercise ball at your feet to make holding your pose that much harder, or sit or lay on your exercise ball while you execute arm exercises. Even just practicing your balance by kneeling on the exercise ball can help you tone and whittle. Need some ideas? Try these amazingly effective ab and butt workouts using the exercise ball:
Read on for more reasons to use an exercise ball.
Pick it up: Dumbbells have their place, but using an exercise ball for arm exercises can also help sculpt the upper body. Hold a ball while you do squats or lunges, moving the ball up and down. The work isn't only in the weight; the size of the exercise ball also causes you to engage arm and back muscles while you grip it.
Stretch time: Use your exercise ball when you're in need of a stretch. One of the best ways to combat bad desk posture or a daily Spin habit is this back stretch using an exercise ball. To do it, sit on an exercise ball and walk your feet out until you are laying down on the ball, and then extend your arms over your head.
Whether it's at home or at the gym, do you use an exercise ball?