Ways to Use Tofu
Tofu: The Other White Meat — 5 Creative Ways to Dish It Up
If you think tofu is only for vegetarians, think again. This protein staple is rich in amino acids, and it can easily be used as a meat or egg replacement in popular dishes. With over 10 grams of protein contained in a single slice, here are some no-brainer ways to incorporate this nutrient powerhouse into your next meal.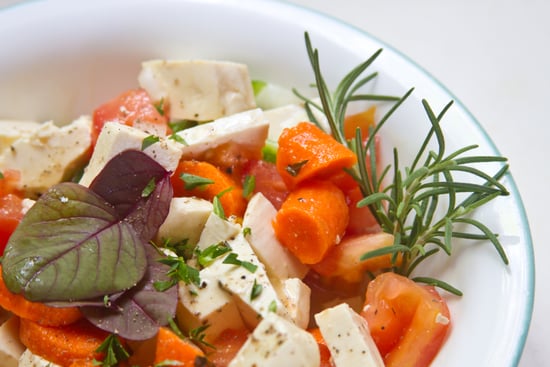 Salad topping: Take a break from your traditional chicken Caesar salad, and give tofu a try. There's barely any prep needed: simply toss raw tofu in with your greens, which gives you even more time to make a healthy homemade dressing. A sesame-, soy-, or miso-based dressing tastes especially nice when paired with tofu.
Stir-fry: With all of the sauce and spices stirring in the pan, there's no better ingredient to soak up the flavors than tofu. To make an even healthier stir-fry, replace traditional soy sauce with Bragg's Liquid Amino.
Scramble: Forgo the eggs and make a tofu scramble instead. Spices like turmeric add a touch of spice to the dish, and also give it the same yellow hue as scrambled eggs. Saute peppers and onions with crumbled tofu to add even more flavor to the dish.
Noodles: Get your protein and carb craving all in one by using tofu noodles. Tofu noodles can be used in the same way you might use pasta or rice noodles, making them perfect for Italian, Asian, or any other cuisine where noodles are highlighted.
Taco meat: Tofu makes a great replacement for ground beef in any Mexican dish you might have planned. Crumble up a block of tofu, season it with a traditional Mexican spice mix, and guests won't even know the difference!