Wear Pants in Hot Yoga Class
Skip the Shorts: 3 Reasons to Wear Pants in a Hot Yoga Class
It's Summer and it's hot, meaning the temperature in yoga class just got a little higher. It's tempting to whip out some shorts to avoid extra fabric on your legs and help you feel cooler, but here are three reasons to stay in those capris.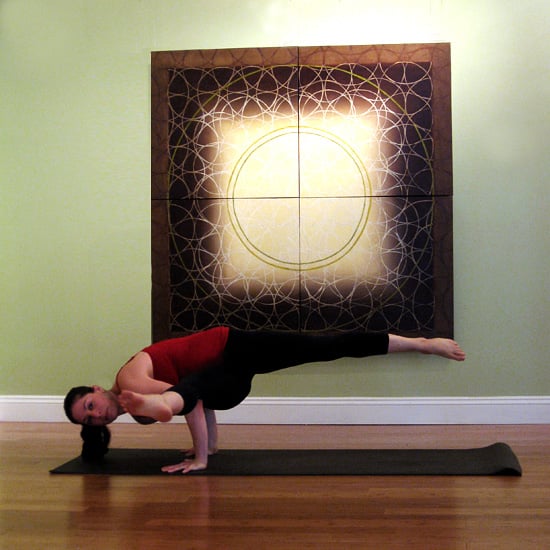 Absorbs sweat: When it's outdoors, you can expect to sweat even more during yoga class. If puddles of perspiration form on your mat, then it becomes a dangerously slick mess, putting you at risk for slipping deeper into poses than your muscles are ready for — or even falling.
Gives grip: Poses where another part of your body is pressing on your leg — such as in Crow, the advanced arm balance Scissor Legs Side Crow, or Tree Pose — become superdifficult to hold when you're dealing with sweaty skin. The extra material on your legs will offer grip that shorts just can't.
Keeps you covered: Loose shorts are definitely cool, but they also offer a sneak preview of your lady business whenever you raise your leg in the air. If you opt for tight-fitting shorts, then they can shift and show off more of your tush than you intended.
It boils down to personal preference, but ultimately, wearing pants won't make you much hotter than wearing shorts will. And if they can prevent injury, then pants are the safer option.