Wedding Songs Perfect For a Workout
Tunes For the Bride-to-Be: Wedding Workout Music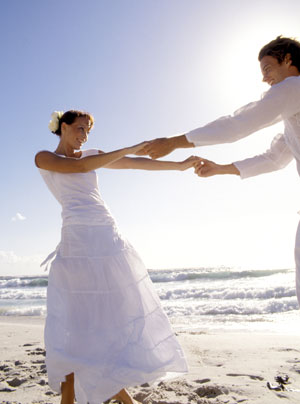 This week we've been bringing you tips on preparing for walking down the aisle, from toning your arms and back to how to eat to be a radiant bride. But the best laid plans go better with music. Here's a music mix featuring songs about weddings and marriage. Well, in Prince's case, the song is all about pretending to be married. The mix starts off with Bjork's "Bachelorette" — because that's the state of the bride-to-be — then reminds us that even even monsters fear commitment with "Dracula's Wedding" by Outkast. This playlist meanders through a little country with the Dixie Chicks and Emmy Lou Harris, and wraps up with "January Wedding" by the Avett Brothers and the "Book of Love" by the Magnetic Fields — I walked down the aisle to this tune.
Listen to the music when you continue reading.
New brides, pay attention! All week long we'll be bringing you tips on how to prepare your body for the big day. But we want to hear what you've been doing to stay in shape too. Head over to the FitSugar Community and post your wedding workout tips, or, if you're already hitched, how did you get healthy for your big day?