Weekly Dinner Prep List
A Slimmer You in 5 Days: Prep List For a Week of Vegetarian Dinners
You get home from a long day — you're tired, hungry, and staring blankly at the fridge wondering what to eat. You want something easy, delicious, and filling, but you don't want to wait an hour until you can sit down and enjoy it. So you throw some pasta in a pot of boiling water or fire up some grilled cheese, and within 20 minutes, you feel bloated and even more exhausted. It's no wonder the pounds are slowly creeping on.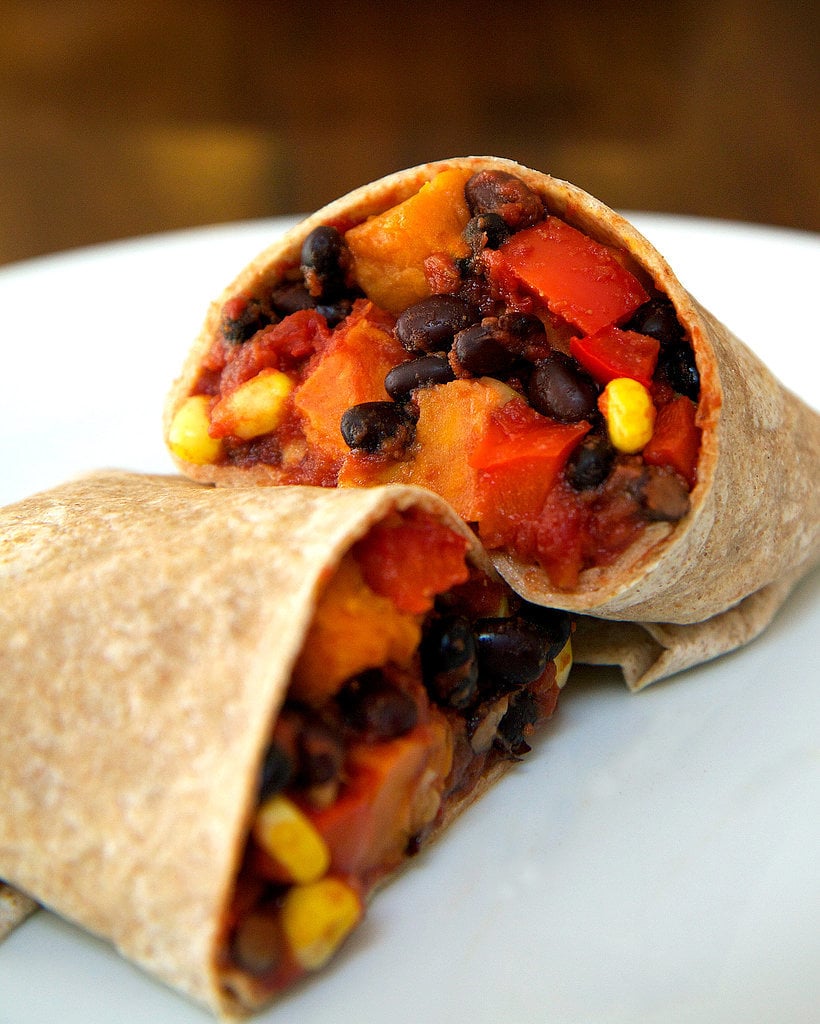 Without a plan, it's easy to grab the quickest meal available, which is often the highest in calories. Since most of us don't have the luxury to get home and take an hour to prepare a healthy meal, try this trick: prep a week of dinners on Sunday night. Here's a simple plan to follow that will make these five high-protein vegetarian dinners. Store cut-up or cooked ingredients in airtight containers so they last all week. This is just the bare minimum you can do for each meal, but of course if you have more time on Sunday, you can take more steps such as make the burrito filling for Monday's meal or cook up the frittata for Wednesday — it's up to you how much time you want each meal to take on each given night.
Ingredients:
1 pound sweet potatoes (about 3 cups or 2 sweet potatoes), diced
1 tablespoon olive oil
1/4 teaspoon salt
2 1/2 teaspoons ground cumin
3 cups chopped tomatoes (I used 1 box Pomi chopped tomatoes)
15-ounce can black beans, rinsed and drained
1 cup frozen corn
1 red pepper, diced
1/2 teaspoon cayenne pepper (more or less depending on your preference)
Salt and pepper, to taste
4 whole wheat tortilla wraps
What to prep on Sunday:
Peel, dice, and roast 2 sweet potatoes
Ingredients:
1 cup millet, rinsed
1 cup green lentils, picked over for small stones and rinsed
4 pomegranates, seeded
2 Meyer lemons, zested and juiced
1/4 cup flat-leaved parsley, chopped
4 green onions, thinly chopped
Salt and pepper, freshly ground, to taste
What to prep on Sunday:
Toast and cook 1 cup of millet
Cook 1 cup of lentils
Seed 4 pomegranates
Chop 4 green onions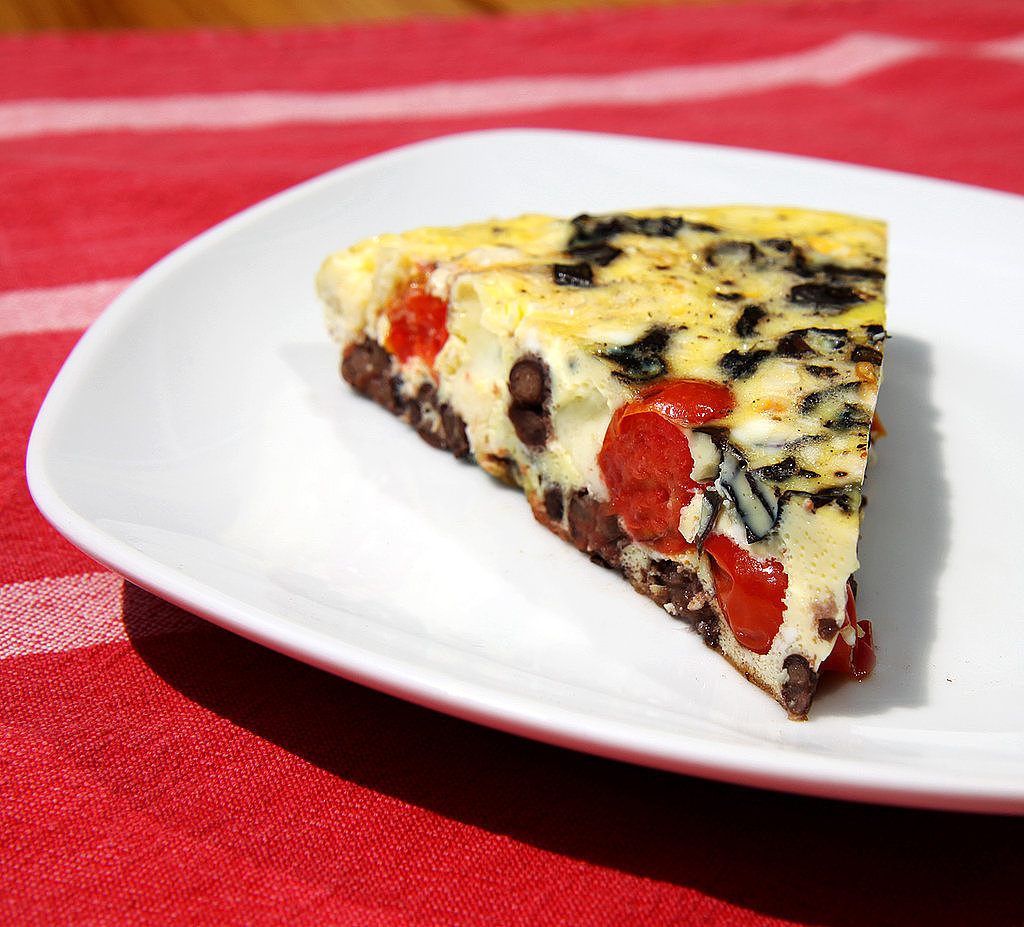 Ingredients:
1 tablespoon olive oil
2 cups cherry tomatoes, halved
1 cup black beans
8 eggs
1 tablespoon fresh basil leaves, chopped (I used purple basil)
Salt and pepper
2 ounces mozzarella cheese, cubed
What to prep on Sunday:
Cube 2 ounces of mozzarella
For Thursday: Sautéed Tofu on Green Salad
Ingredients:
1 block tofu, cubed
1 tablespoon olive oil
1 teaspoon garlic powder
1/2 teaspoon salt
1/4 teaspoon dill
4 to 5 cups greens
2 carrots
1 cucumber
1/2 cup cherry tomatoes
1/2 avocado
1/2 cup chickpeas
2 tablespoons sunflower seeds
Salad dressing
What to prep on Sunday:
Cut and sauté 1 block of tofu (this makes enough for 2 salads; either 1 for you and a friend or 1 for the following day's lunch)
Premake a huge bowl of salad, and store in 2 plastic containers or glass mason jars
Ingredients:
1 cup uncooked quinoa
1 can black beans, rinsed and drained
3 roma tomatoes, diced
1/2 red bell pepper, diced
1/2 cup frozen corn
3 large eggs
1 cup shredded cheddar cheese
2 teaspoons minced garlic
1/2 cup fresh cilantro
1 cup salsa (plus extra for dipping)
What to prep on Sunday:
Doing these simple steps will shave 20 minutes or more from your dinner prep on the actual day, which means you can have more time to relax and enjoy your meal — and the people you're sharing it with.