Weight Gain and Work
Has Your Job Caused Weight Gain?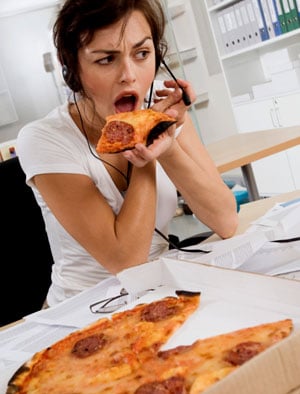 Many of us sit at a desk for eight hours (or more) a day, which doesn't do much for burning calories. Since we're so busy, we grab quick and often unhealthy lunches, beat afternoon slumps with Coke and sweets, and don't always have time to fit in a workout.
Even though we know how to avoid weight gain at the office, the dangerous combination of stress, eating junk food, and not moving a whole lot can translate to increasing numbers on the scale. So tell me, is your job to blame for popping buttons on your blouse?