Weight-Loss Motivation DIY Projects
Picture Yourself Healthier: 3 DIY Projects For Weight-Loss Success
Even with the best intentions for sticking to a weight-loss plan, temptations arise and motivation heads out the door. Prevent this from happening by creating a visual reminder of your weight-loss goals — and making sure to keep it out in the open where you can see it! These project ideas may sound small, but each will help you keep that constant connection to your future fit self.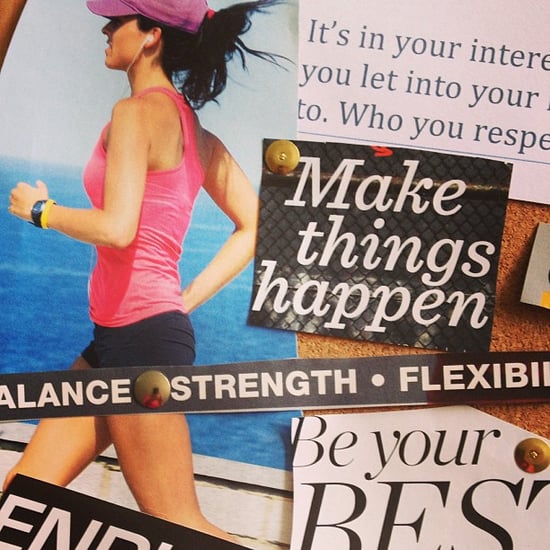 Healthy vision board: Creating a collage of healthy images and words is a fun way to start visualizing what you want your life to look like. Flip through an old stack of healthy-living magazines, and cut out anything that inspires you toward your goal. Every time you catch a glimpse of your vision board, you'll be reminded of what you're working toward.
Mirror mantra: Whether it's a series of sticky notes full of positive quotes or a single affirmation written with lipstick, make your own mirror mantra. Whenever you check yourself out, you'll be reminded of what you can accomplish. Even something as short as "make things happen" will help you start the day with a positive outlook.
Stack your DVDs: This is the simplest idea of the three! Just stack your fitness DVDs right next to your TV. It will be harder to chow down on unhealthy snacks and lie on the couch for yet another TV marathon when those DVDs are staring you in the face. This a great reminder that the better option is to get up and start moving.
How do you keep your fitness motivation present? Please share your ideas in the comments below!