Weight Loss Quotes
Mind Over Matter: Weight-Loss Mantras
Positivity goes a long way on any journey to lose weight, but it can be tough to stay enthusiastic, especially when it can take several months — or longer — to reach your goal. Stay optimistic with the help of an inspirational mantra. Say it out loud, write it on the cover of your food journal, or stick a Post-it note on your bathroom mirror. It'll blast negativity to the wall and keep your mind on track.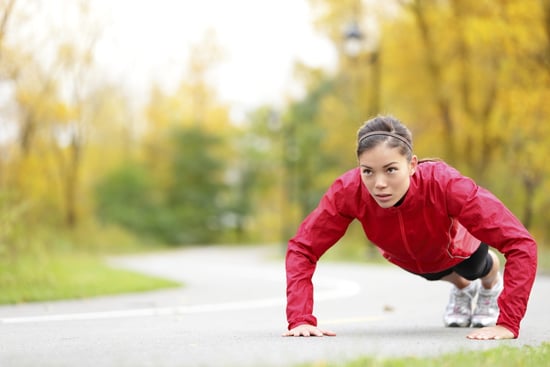 One pound at a time: Losing weight doesn't happen overnight, and this mantra can help you celebrate the small victories that will lead you to reaching a bigger goal.
I can do this: Dissolve any doubt and repeat this over and over; soon you'll start to believe it enough to make the change happen.
I'm stronger than my cravings: Tap into your inner strength to avoid giving in to that little voice urging you to reach for a treat. When cravings strike, do something that makes you feel strong, like 20 push-ups or a round of burpees.
It's just around the corner: Whether it's fitting into your wedding dress, or a bikini this Summer, this mantra will help you keep your eye on the prize.
My health, my wealth: Looking good is just a bonus to losing weight. The ultimate reward is living a healthier life. These four little worlds put your future in your hands, and remind you how the choices you make today will affect your tomorrow.