Weight-Loss Strategies That Work
The 3 Weight-Loss Strategies That Actually Work
A recent study from the American Journal of Preventative Medicine found that there are tried-and-true strategies to losing weight — and yes, they are exactly what you expect.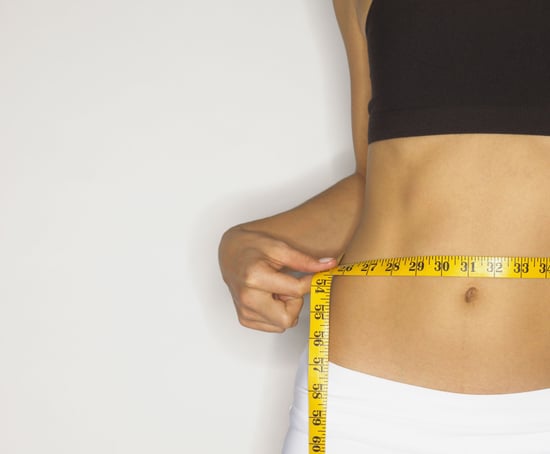 The report tracked 4,000 obese adults for one year to see what worked and what didn't on their quest to lose weight. After a year, 40 percent of those on the study had lost over five percent of their weight, and 20 percent had lost over 10 percent of their body weight.
So, which strategies worked and which ones didn't? Read on to find out the three that worked for the study participants and how you can employ the right weight-loss strategies in your own diet.
The study found that the strategies that didn't work included fad diets, liquid diets, nonprescription weight-loss pills, and diet foods. Instead, those who lost the most weight stuck to these basics:
Regular exercise: Not a shocker, but how, and how much, you exercise can be key when you're trying to lose weight. Balancing food intake with calorie output will give you the greatest success when it comes to dropping pounds, but in general, guidelines recommend that you exercise for at least 300 minutes a week at a moderate intensity if you're looking to lose weight.
Eating less-fatty foods: Foods containing high amounts of salt, sugar, and fat are the major culprits when it comes to the obesity epidemic, and the current study found that the participants who limited the amount of fatty foods they ate had the greatest weight-loss success. Unfortunately, fatty foods are also addicting! To help cut out all those cravings for ice cream, pizza, and more, here are some tips for beating that fatty-food addiction.
Weight-loss programs: Having a support network can be key when you need the motivation to stick with a healthy diet and exercise plan. The study found that those who participated in weight-loss programs lost even more weight than those who didn't. If you're looking for the right one to sign up for, here's a chart of cost comparisons for the most popular weight-loss programs. Online and app-based calorie-counting programs like MyFitnessPal.com, SparkPeople, and Livestrong MyPlate are also popular ways to help track calories and lose weight.
For more proven weight-loss tips, read our guide to 10 weight-loss rules that actually work here.